Archives

(Note: These items are presented as is.
Some links are outdated and may not work any more.)

2019

BB AND RELATED COPYRIGHT EXTENSION RELEASES FOR 2019
The Beach Boys and Capitol are releasing a year-end digital copyright extension EP, 1969: I'm Going Your Way, consisting of three previously unreleased tracks from 1969: "I'm Going Your Way (Alternate Vocal Take)," "Slip On Through (Early Version)," and "Carnival (Over the Waves)." We're also anticipating a multi-disc box set release in 2020, consisting of Sunflower/Surf's Up era material.
Omnivore Recordings has released the digital EP Break Away by the group Snow, featuring four previously unreleased tracks found in the Beach Boys' archives. These tracks were produced by Murry Wilson and Rick Henn, and include "Wilderness," "Bless Me," and covers of the BB's "Break Away" and "We're Together Again." (updated 12-26-19)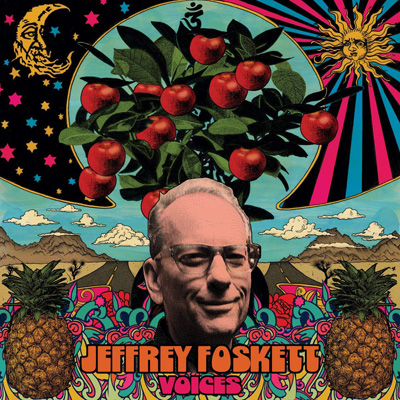 JEFFREY FOSKETT VOICES ALBUM
Longtime BW and BB band member Jeffrey Foskett has released a new album, Voices, consisting of new versions of some of his favorite songs. Mike Love and Bruce Johnston appear as guest vocalists on two of the tracks. The album is available in CD and digital formats.

Voices may well be Jeff's final album as a singer, as he has revealed that he was diagnosed with thyroid cancer in early 2018. Subsequent treatment and surgeries have impacted his voice, but he still performs instrumentally. He told Billboard, "...there's nothing more fun and more fulfilling for me than being involved and doing something either on stage or in the studio. That's what I love most, and I'll keep doing it as long as I can." Read the article here. (updated 11-22-19)


BRIAN WILSON SCHOLARSHIP CREATED AT UCLA
David and Eva Leaf have endowed a scholarhip at UCLA in honor of Brian Wilson. The biennial award will benefit a junior in UCLA's School of Music who is focusing on popular music as a career. David Leaf, a long-time friend of Brian's, serves a UCLA adjunct professor in musicology and is known by BB fans for his book, The Beach Boys and the California Myth. More.
Brian Wilson Presents: A Special Screening of Smile Live at Royal Festival Hall: If you're in the L.A. area, don't miss your chance to see the never-before-seen film, Smile, followed by a discussion with Brian Wilson and David Leaf, Sunday October 20, 2019, 2 p.m., at UCLA's Schoenberg Hall. Make a donation of any amount to the BW Scholarship Fund at UCLA to attend. More info/RSVP.
A Special Message from David Leaf: Surf's Up! You've heard about the new Brian Wilson scholarship at UCLA. Here's your opportunity to give back to Brian and the Beach Boys for all their "Good Vibrations." Please make your contribution to The Brian Wilson Scholarship Fund now. Remember: Every donation is generous, so please give what you can right now. This is our moment to show Brian our "Love... and Mercy." And make sure to spread YOUR good vibrations and share this with your friends! Donate at https://spark.ucla.edu/project/16496. (updated 10-16-19)


SAD NEWS: NICK "NICKY WONDER" WALUSKO (1960-2019)
Nick (Nicky Wonder) Walusko of Brian Wilson's band has passed away unexpectedly. A GoFundMe Memorial page has been set up to help Nick's family with funeral expenses and to get his album, Memories of Tomorrow, released, as well to support the local SPCA chapter. More. (updated 8-20-19)
Fundraising Update: Endless Quarterly Magazine (ESQ) recently auctioned off a 2019 Brian Wilson "Busy Doin' Nothin'" tour poster, signed by Brian, Al Jardine, Blondie Chaplin, and all the BW band to benefit funding for the release of the late Nick Walusko's solo album. Guitar luthier Mike Peters donated a second poster from the 2013 Brian Wilson/Jeff Beck tour, which has been signed by Brian, Al, Blondie, David Marks, and Jeff Beck. As a part of the continued initiative to fund the release of Nick's album, ESQ will privately auction the 2013 poster in early 2020. See their website for details. (updated 12-26-19)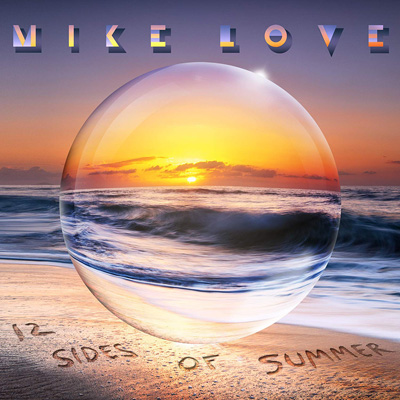 MIKE LOVE, 12 SIDES OF SUMMER
Mike Love released a new solo album, 12 Sides of Summer, on CD, July 19th. The album's twelve tracks include last summer's "It's OK" with Hanson, Mike's "California Beach," and a new version of the Ramones' classic "Rockaway Beach," plus new versions of George Harrison's "Here Comes the Sun," The Dave Clark Five's "Over and Over and Over Again," ABBA's "On and On and On," and several Beach Boys songs. More info. (updated 7-31-19)


BRIAN WILSON'S 2019 TOUR UPDATE
Brian Wilson's 2019 tour will resume in August, with many of the shows that were postponed, rescheduled for later this year. Brian says: "Thank you to everyone for your cards and best wishes. Your concern and love just blows me away. I'm feeling much better and I look forward to seeing you when we start up our tour on August 7!" More at Brian's website. (updated 7-31-19)


BRIAN WILSON'S JUNE 2019 TOUR POSTPONED
Brian Wilson has postponed his June 2019 tour until later this year. Read Brian's statement on his website. (updated 5-30-19)


AL JARDINE, ROCHESTER MUSIC HOF INDUCTEE
Alan Jardine will be inducted into the Rochester Music Hall of Fame on April 28, 2019 at the Eastman Theatre in Rochester, NY and will perform a short set. He spent part of his childhood in Rochester, when his father worked with the Eastman Kodak Co. and taught at the Rochester Institute of Technology. His parents gave the budding musician his first ukulele while the family lived in Rochester. Alan will be performing a short set during the induction ceremony. (updated 4-26-19)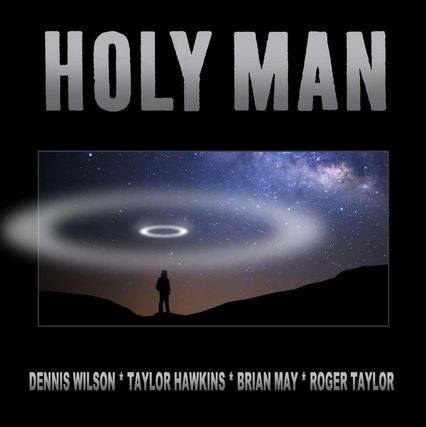 DENNIS WILSON / TAYLOR HAWKINS / QUEEN RELEASE FOR RECORD STORE DAY 2019
Dennis Wilson's song "Holy Man" will be released in a new version as a 7" single for Record Store Day, April 13, 2019. Dennis' unfinished track from the Pacific Ocean Blue sessions was released in 2009 with new vocals from Taylor Hawkins of the Foo Fighters. Hawkins shared this version of "Holy Man" with guitarist Brian May and drummer Roger Taylor of Queen, who added new harmony vocals and additional instrumental backing to create the version now being released. The RSD single is backed with Dennis' original instrumental version. More details. (updated 3-1-19)


FENDER PRESENTS BRIAN WILSON: IN CONVERSATION
Brian Wilson is joined by Blondie Chaplin and Nicky Walusko for an insightful video interview and live musical snippets, sponsored by Fender. Watch here. (updated 2-28-19)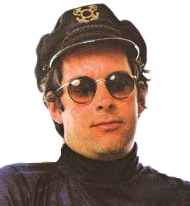 SAD NEWS: DARYL DRAGON (1942-2019)
Daryl Dragon, the musician best known as one half of the duo Captain and Tennille, died due to renal failure on Jan. 2, 2019, at the age of 76. A classically trained pianist, Daryl played keyboard for The Beach Boys onstage from 1967-1972. Mike Love gave him the nickname "Captain Keyboard," inspired by Daryl's trademark captain's hat. Daryl also co-wrote songs with Dennis Wilson, including "Lady" (aka "Fallin' in Love"), "Make It Good," and "Cuddle Up." Toni Tennille, Daryl's longtime partner and ex-wife, was with him when he passed away. She says, "He was a brilliant musician with many friends who loved him greatly. I was at my most creative in my life when I was with him." Those wishing to make donations in Daryl Dragon's memory are asked to support organizations doing research into brain diseases and conditions such as Parkinson's Disease or post-traumatic stress disorder. More. (updated 1-2-19)


ENDLESS SUMMER QUARTERLY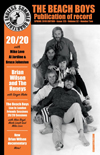 The Spring 2019 edition of Endless Summer Quarterly magazine (ESQ) features a new interview with Brian Wilson about the Brian Wilson Scholarship, the Long Promised Road documentary, and his thoughts on Nick Walusko. Brian is accompanied in the coverage with UCLA professor David Leaf and documentarian Brent Wilson. The second feature is Jon Kanis' beautiful article on his friend Nick Walusko, which includes new interview content with Darian Sahanaja.


The Fall 2019 issue of ESQ is a special collector's edition focusing on Mike Love's solo recordings, including a new in-depth interview with Mike. He discusses his days in Santa Barbara, recording First Love and Country Love, in addition to World Peace, Mike Love, Not War, Unleash the Love, and 12 Sides of Summer. Mike is joined by producers Paul Fauerso, Al Perkins, Sam Hollander, Josh Edmondson, Scott Totten, as well as engineers Jeff Peters and Tom Gordon.


The Winter 2019 issue of ESQ features a discussion on the late Nick Walusko, his amazing musical gifts and so much more. Mike D'Amico, Probyn Gregory, Paul Von Mertens, Bob Lizik, Todd Sucherman, Jeffrey Foskett, Nelson Bragg, Mark London, Gary Griffin, Scott Bennett, and Andy Paley reflect on their time and experience with Nick.


On the heels of its multiple giveaways, ESQ magazine is preparing for more subscriber bonuses throughout 2020, including rare and collectible items signed by Mike Love, Al Jardine, Bruce Johnston and Brian Wilson. Current subscribers, as well as new subscribers to ESQ, will be eligible for upcoming giveaways. To check on your subscription status, email Lee Dempsey.


To subscribe to ESQ online, and receive four, 48-page editions of content on The Beach Boys, go to ESQuarterly.com. Subscription rates are US $30 for 4 issues ($35 for Canada and Mexico; $40 throughout the rest of the world). U.S. funds only. Make checks payable to Endless Summer Quarterly. Send to ESQ at P.O. Box 470315, Charlotte, NC 28247. ESQ also accepts Paypal payments. For sample issue prices, please see ESQ's archive of back issues in pdf format. Note: Special editions and the current issue are not available as sample issues. (updated 12/26/19)
Maintained by the webteam | Last updated July 13, 2021