Archives

(Note: These items are presented as is.
Some links are outdated and may not work any more.)

2021

VERY SAD NEWS: BILLY HINSCHE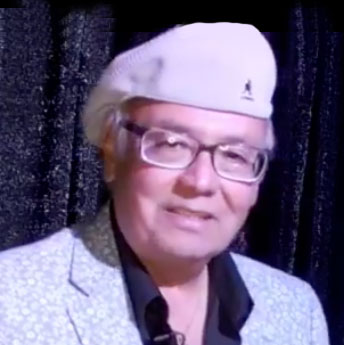 Our friend Billy Hinsche passed away on November 20, 2021, at the age of 70. He started his career with the successful pop music group Dino, Desi & Billy — the original "boy band" — with his friends Dino Martin and Desi Arnaz, Jr. in the '60s. He later became a long-term member of The Beach Boys' touring band, singing and playing keyboards and guitar in concert and on records. Billy was also a member of the extended Wilson family. His sister Annie was married to Carl Wilson for many years, and "Uncle Billy" is much beloved by the BBs' families. He was always friendly with fans, and performed a popular live-at-home show, Live From Billy's Place, during 2020-2021. He will be greatly missed by all. Our condolences go out to all the Wilsons and the extended Beach Boys' family. Memorial donations for Billy may be made to the Recording Academy's MusiCares and the Serra Retreat. Tributes. (updated 11-26-21)

BRIAN WILSON DOCUMENTARY, LONG PROMISED ROAD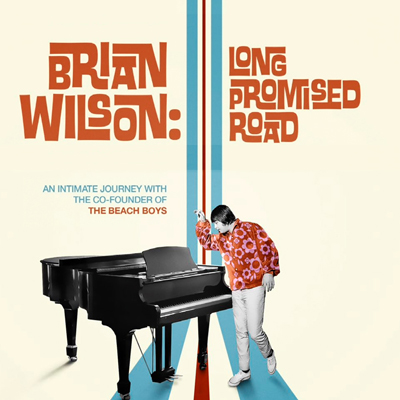 The documentary Brian Wilson: Long Promised Road, directed by Brent Wilson (no relation), was shown at this year's Tribeca Film Festival, Key West Film Festival, and the Nashville Film Festival — where it won the Best Music Documentary Feature award. The film has been acquired for distribution by Screen Media and is now showing in theaters and on video on demand. A soundtrack for the film, which includes new and previously-unreleased recordings from Brian, has been released in digital format.


The doc shows Brian and writer Jason Fine riding around Los Angeles, while Brian talks about his life and music. The film includes interviews with Al Jardine, Bruce Springsteen, Elton John, Linda Perry, Foo Fighter Taylor Hawkins, and Nick Jonas, plus an original song "Right Where I Belong," written by Brian and Jim James. Watch the film's trailer. More info.


There will be special preview showings for fans across the U.S. on Nov. 17, with Brian, Brent Wilson, and Jason Fine doing an in-person Q&A at The Landmark Theatre in Los Angeles. L.A. show info. (updated 11-26-21)

NEW BEACH BOYS CHRISTMAS VIDEO
A new video has been created for The Beach Boys' Christmas classic, "The Man With All the Toys." The lyric video combines vintage photos of the BBs from the 1960s, animated with other holiday imagery. Watch it here. (updated 11-26-21)

BRIAN WILSON RECEIVES HMMA NOMINATION
Brian Wilson received nominatations for the 2021 Hollywood Music in Media Awards in two categories. Brian Wilson: Long Promised Road was nominated in the music documentary category and "Right Where I Belong," the orginal song from the film, was also given a nod; but neither won in their category. The awards were presented on Nov. 17. More info at the HMMAwards website. (updated 11-20-21)

A MESSAGE FROM BRIAN WILSON
"We are SO sad that we have to once again push our tour due to the constantly changing and challenging issues overseas surrounding the Covid 19 pandemic. Me and the guys were looking forward to seeing everyone, eating great food and performing. But with routing impossible and needing to keep our touring group safe we need to postpone. Such a bummer. I miss Europe, I MISS London and all of the UK.... My second home. Send good vibes that we will be out of this soon. Stay safe everyone. Love & Mercy, Brian" (updated 11-20-21)

BRIAN WILSON'S SOLO RELEASE, AT MY PIANO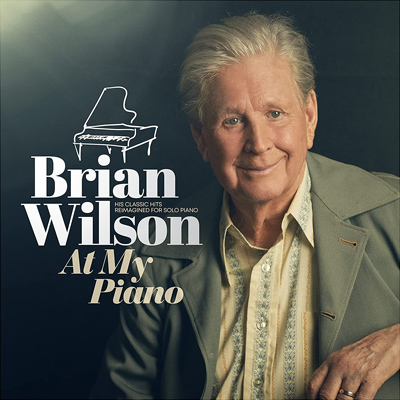 Brian Wilson will be releasing a new collection of piano renditions of songs, highlighting both his Beach Boys and solo projects. At My Piano features Brian alone at his piano, playing new versions of classics from his deep and rich catalog. Listen to the first single, "God Only Knows," here. Other tracks include "Wouldn't It Be Nice," "California Girls," "Good Vibrations," "The Warmth of the Sun," "Love and Mercy," and a "Sketches of Smile" medley. The Decca label album is set for a staggered 2021 release, depending on format: Nov. 19th for digital, Dec. 10th for CD, and Dec. 17th for vinyl. More information. (updated 11-2-21)

BEACH BOYS FEEL FLOWS BOX SET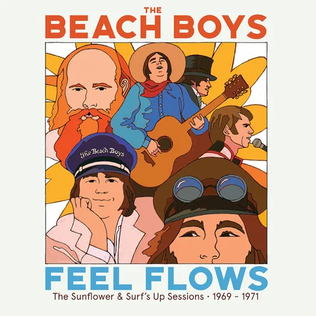 The Beach Boys' Feel Flows — The Sunflower and Surf's Up Sessions 1969-1971 box set was released by Capitol/UMe on Aug. 27, 2021. This collection features newly-remastered versions of Sunflower and Surf's Up. Feel Flows offers 135 tracks, including previously unreleased tracks, live recordings, radio promos, alternate versions, alternate mixes, isolated backing tracks, and a cappella versions, taken from the album sessions. The package includes a 48-page book, with notes by Howie Edelson, interviews with The Beach Boys and others, rare photos, and more. Formats include 5 CDs, 2 CDs, 4 LPs, 2 LPs, and digital. The set has debuted on the Billboard Top Album Sales chart at no. 9. More.


Watch the Beach Boys Feel Flows featurettes on YouTube: Chapter 1, Chapter 2, and Chapter 3. "Big Sur," "Susie Cincinnati Live 1976," "Surf's Up (A Cappella)," "This Whole World (Alternate Ending)," "Slip On Through – Alternate 1969 Mix With Session Intro" "Feel Flows (Track & Backing Vocals)" and "San Miguel (2020 Mix)" have been released as digital singles from the set. You can also stream the Feel Flows set on The Beach Boys' official YouTube channel. (updated 9-9-21)

"WAVES OF LOVE 2.0" VIDEO CONTEST
Al Jardine wants YOU to make a video for "Waves of Love 2.0"! Go to www.aljardine.com for all the contest details on how to submit your own produced video for his latest single. If chosen as the winning entry, your video will be featured on Al's official website, plus you'll receive a prize pack from Al, including a signed acoustic guitar and much more — good luck! UPDATE: View the winning video on Al's website and on YouTube. (updated 9-4-21)

BRIAN WILSON DOCUMENTARY, LONG PROMISED ROAD
Long Promised Road, a documentary about Brian Wilson, was shown at the 2021 Tribeca Film Festival and will be featured at the Nashville Film Festival. The doc was orginally set for the 2020 Tribeca festival, which was cancelled due to the Covid-19 outbreak. More details. (updated 8-26-21)

BEACH BOYS SIRIUS XM CHANNEL RETURNS
Subscription satellite / online radio service Sirius XM has brought their limited-run, full-time channel dedicated to The Beach Boys back for the summer months of July and August, 2021. Good Vibrations: The Beach Boys Channel is located at channel 105 and features the BB's hits and rarities, as well as solo and related material. Rolling Stone reports that tracks from the upcoming Feel Flows box set will be previewed on the channel during its two-month run. (updated 7-1-21)

BEACH BOYS BOX SET IN WORKS
The release date for the planned Beach Boys' Feel Flows box set, featuring early '70s music, has not been announced yet, but should be this summer. According to Al Jardine in an interview with ESQ's David Beard, there will be live material and alternate studio takes included in the box set. (updated 5-16-21)

CALIFORNIA MUSIC "ADD SOME MUSIC"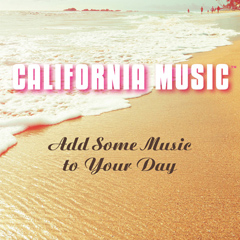 A new version of "Add Some Music to Your Day" featuring Mike Love, Al Jardine, Bruce Johnston, David Marks, Carnie Wilson, Matt Jardine, Christian Love, Wendy Wilson, Justyn Wilson, Hayleigh Love, Ambha Love, Jeffrey Foskett, Rob Bonfiglio, and Lola Bonfiglio has been released on Omnivore Recordings. Watch the video. This is the first digital single from the new album California Music Presents Add Some Music, which will benefit Feeding America (as does the single). The album will be available April 23, 2021, in digital and CD formats. More information. (updated 3-2-21)

FOUND FOOTAGE: BB'S PHOTO SHOOT FOR PET SOUNDS
Film footage of the Beach Boys' 1966 photo shoot for their Pet Sounds album cover at the San Diego Zoo has recently surfaced. Watch here. (updated 2-26-21)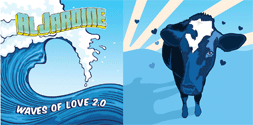 NEW SINGLE FROM AL JARDINE
Al Jardine released a new single called "Waves of Love 2.0" on February 12th, just in time for Valentine's Day. The song has been re-recorded by Al's longtime producer and songwriting collaborator Larry Dvoskin, who resides in New York. It also features one of Al's last vocal collaborations with the late great Carl Wilson. Available as a signed, limited-edition CD single and on most digital music platforms. The CD single will also contain a bonus track, "Jenny Clover."


Al says, "It's exciting to share this great East Coast version of 'Waves of Love' with my fans. Larry Dvoskin's impeccable dit-dits do me proud and there will also be a new West Coast version on my soon to be re-released solo album A Postcard from California!"


Larry Dvoskin recently interviewed Al about the new release on Clubhouse, catch the full interview on YouTube. (updated 2-22-21)


ENDLESS SUMMER QUARTERLY
Endless Summer Quarterly (ESQ) magazine's Winter 2021 edition (Issue ##136) further explores the life of Carl Wilson with previously untold accounts of his personal life, kindness, professionalism, and fortitude. Foreword by Brian Wilson; interviews and testimonials from Carl's family, friends, colleagues, and others, providing a newly loving and historic backdrop on Carl. Previously unpublished photos from family archives are also included.


The Fall 2021 edition of ESQ (Issue ##135) takes you inside the heart of the Wilson family with our intimate portrait of Audree Wilson, and her connection to life and music. Interviews with Brian Wilson, Annie Wilson-Karges, Billy Hinsche, Barbara Wilson, Audree's grandchildren, and others, along with thoughts and input from Mike Love, Al Jardine, David Marks, and more; and previously unpublished photos from the Wilson family archives. Individual issues available beginning Friday, Dec. 3, 2021.


The Summer 2021 (Issue #134) special edition celebrates the 50th anniversary of The Beach Boys' Surf's Up album. Includes interviews with Brian Wilson, Mike Love, Al Jardine, and Bruce Johnston; plus a rare glimpse inside the Radiant Radish.


The Spring 2021 (Issue #133) edition of ESQ features an account of the making of the new "Add Some Music to Your Day" recording. David Beard takes you through the creative process, producing the recording with Rob Bonfiglio, a timeline, the completion of the song, the making of the video, and doing it all for Feeding America. Testimonials from the participants are included.


On the heels of its multiple giveaways, ESQ magazine is preparing for more subscriber bonuses, including rare and collectible items signed by Mike Love, Al Jardine, Bruce Johnston and Brian Wilson. Current subscribers, as well as new subscribers to ESQ, will be eligible for upcoming giveaways. To check on your subscription status, email Lee Dempsey.


To subscribe to ESQ online, and receive four, 48-page editions of content on The Beach Boys, go to ESQuarterly.com. Subscription rates are US $30 for 4 issues ($35 for Canada and Mexico; $40 throughout the rest of the world). Individual issues are $10 for US, $12 for Canada & Mexico, $14 for other countries. U.S. funds only. Make checks payable to Endless Summer Quarterly. Send to ESQ at P.O. Box 470315, Charlotte, NC 28247. ESQ also accepts Paypal payments. Visit the ESQ Store at ESQuarterly.com for individual issue purchases. (updated 6/20/21)

A new book by Joel Selvin on the burgeoning Southern California surf-rock scene in the early 1960s is now available. Hollywood Eden: Electric Guitars, Fast Cars, and the Myth of the California Paradise covers The Beach Boys and Jan & Dean, as well as other contemporaries who helped create the California mystique. (updated 5/16/21)
Maintained by the webteam | Last updated June 18, 2022