In Memoriam: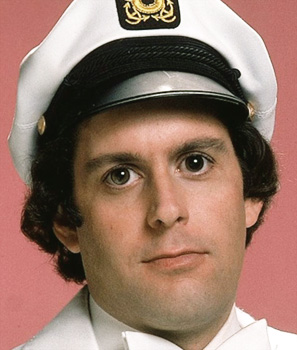 DARYL FRANK DRAGON

August 27, 1942 – January 2, 2019
Daryl Dragon, the musician best known as one half of the duo Captain and Tennille, died due to renal failure on Jan. 2, 2019, at the age of 76. A classically trained pianist, Daryl played keyboard for The Beach Boys onstage from 1967-1972. Mike Love gave him the nickname "Captain Keyboard," inspired by Daryl's trademark captain's hat. Daryl also co-wrote songs with Dennis Wilson, including "Lady" (aka "Fallin' in Love"), "Make It Good," and "Cuddle Up." Toni Tennille, Daryl's longtime partner and ex-wife, was with him when he passed away. She says, "He was a brilliant musician with many friends who loved him greatly. I was at my most creative in my life when I was with him." Those wishing to make donations in Daryl Dragon's memory are asked to support organizations doing research into brain diseases and conditions such as Parkinson's Disease or post-traumatic stress disorder.
Brian Wilson on Daryl Dragon: "So sad to hear about Daryl Dragon. Daryl was a great guy and a hell of a musician and keyboard player. I feel very bad about this. Love & Mercy to Daryl, his family and friends."
Alan Jardine on Daryl Dragon: "Very saddened to hear of the passing of Daryl Dragon. Toni Tennille and Daryl joined The Beach Boys in the early '70s and met each other in our band. They then became The Captain & Tennille and love kept them together all these years. Darryl was a great musician and songwriter (he co-wrote "Cuddle Up" with Dennis Wilson) and a very special person but what I value most, he was always a true friend. Rest in peace Daryl."
Mike Love on Daryl Dragon: "The passing of Captain Keyboard as I affectionately referred to him is particularly heartbreaking. It's a sad way to start the New Year with the news about Daryl Dragon's passing. For all of us who knew him, loved him and actually had the opportunity to perform with him, it is especially sad. He was the ultimate keyboard player who as an incredible talent, blessed our stage for several years before becoming an enormous success with Toni Tennille as the Captain and Tennille. Daryl was an unassuming genius, unassuming but never aloof. The Beach Boys we're blessed to have had the Captain in our band. Many precious moments were spent together on tour, in the studio and just hanging out. We will miss you Daryl and will always be grateful for the good times we enjoyed together.
Rest in Peace my friend.
Peace & Love,
Mike Love"
Billy Hinsche on Daryl Dragon: "I did many shows with Daryl Dragon (B3, keys) in the early '70s when the band included Edward Carter (bass), Mike Kowalski (drums), Toni Tennille (piano); and when he and Toni decided to leave The Beach Boys touring band, he gave me a stack of hand-written music charts for songs I needed to learn in their absence; among them were "Darlin'," "Let the Wind Blow," "Cool, Cool Water," "Do It Again," and "Surf's Up" — thanks, Daryl, for your friendship and for the music you left behind ..."
Matt Jardine on Daryl Dragon: "When I was a kid, around 11 or so, my family drove up to Reno, Nevada to visit Daryl and Toni. We spent the day with them and later that night they watched my brother and I so my parents could go on a date. They took us to dinner and to a Boz Scaggs concert. I remember how kind and warm they were and Daryl making silly fish faces to entertain my younger brother. That is my first memory of Daryl Dragon.
Years later I had the great honor to work with him in the studio and on stage. He was not only an amazing musician, literally a one man band, but a kind and generous soul and I will miss him. My heart goes out to Toni and his family. He will truly be missed."
Tom Jacob (Al Jardine Family and Friends band) on Daryl Dragon: "I have to say, I am greatly saddened to hear of the passing of Daryl Dragon. Daryl was not only responsible for confirming my joining The Beach Boys Family and Friends, I ultimately took his chair when he departed to join Toni on Broadway in a current run of Victor Victoria. 1998. I auditioned at his private studio in Canoga Park, CA. Rumbo studios. Many great artists recorded there. No Doubt cut their 1st album there. He was brilliant, kind, sharing and most of all told me I was very soulful and would be a great addition to the band. He said quote unquote, "You'll Be Fine." Playful yet profound. He and I alone sat around and shared stories and played Beach Boys tunes together! He showed me some tricks I never new and his talent was remarkable! It changed everything for me. I had to pass his muster by playing the songs the way he not only interpreted them, but originally recorded them with The Beach Boys. It was the following day I was asked to go on the road with them, while at an undisclosed Hollywood Studio. There was Al Jardine, Billy Hinsche, Carnie and Wendy Wilson, along with Owen Elliott. Mama Cass's daughter. Matt and Adam Jardine. It was so sweet to my ears hearing them sing the first time. It was a magic moment in time I'll never forget.
Thank you Daryl for "your" soulfulness and recognizing my talent to move me along in my long musical journey. You were indeed the Caption. Best I'd ever seen. Sail On Sailor. The Right Reverend"
Maintained by the webteam • Last updated January 7, 2019