Archives

(Note: These items are presented as is.
Some links are outdated and may not work any more.)

2020

OFFICIAL VIDEO RELEASED FOR "LITTLE ST. NICK"
UME has released a new offical video of The Beach Boys' classic holiday hit "Little Saint Nick." Lovingly animated by Fantoons Animation Studios, the video depicts the 1964 Beach Boys (Brian, Dennis, Carl, Mike, and Alan) helping Santa deliver toys and gifts. The video is loaded with "Easter eggs" for BB fans — you'll want to view this one multiple times! Watch here. (updated 12-13-20)


BRIAN WILSON LIVE Q&A ON FACEBOOK
Brian Wilson answered fans' questions LIVE on Facebook for an hour on Nov. 24, 2020. Brian sends his thanks to everyone, says he really hopes to see everyone live one of these days, and he's willing to do another session. Read the results of the Q&A on Brian's official Facebook page. (updated 11-29-20)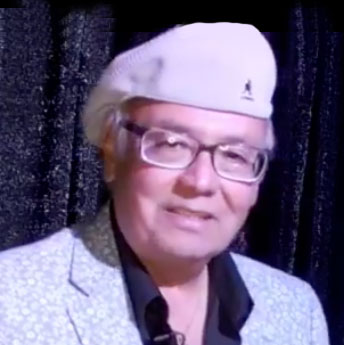 LIVE FROM BILLY'S PLACE
Billy Hinsche has been performing a series of shows called Live from Billy's Place, that run on Facebook Live, 10 p.m. ET / 7 p.m. PT. You can find the archived shows on Billy's FB page or see a list of them on his website. Billy is also uploading his shows to his official YouTube channel (BillyHinscheOfficial). (updated 11-20-20)


ED CARTER AND BILLY HINSCHE OFFERING MUSIC LESSONS
Would you like to learn to play guitar solos in the style of Carl Wilson, play authentic bass lines while listening to your favorite Beach Boys songs, or strum along on a ukulele? Ed Carter (longtime BB's / Al Jardine's bassist and guitarist) is offering guitar, bass guitar, and ukulele lessons via Skype and Zoom, at very reasonable rates. If interested, please contact Ed on Facebook via PM or email him for more information.


Billy Hinsche also offers guitar and piano lessons via Skype; beginners are welcome. For more information, see Billy's website. (updated 11-29-20)


GOOD VIBRATIONS CHILDREN'S BOOK


A picture book for preschoolers is out called Good Vibrations, based on song lyrics by Mike Love and Brian Wilson, with illustrations by Paul Hoppe. The book was published in June, 2020 by Akashic Books. Akashic is offering a limited-time special promo code (Holiday30), if you order the book directly from them. (updated 12/11/20)


NEW ALBUM OF MURRY WILSON MUSIC
BB fan George Faulkner has recorded a meticulously-researched new album of songs written by the Wilson brothers' father. Sings Murry Wilson is available as a vinyl LP from Bolt Records, with cover art by Peter Bagge and liner notes by David Marks. There are still a few copies left of this limited-edition release. For more info, go to murrywilson.com. (updated 11-29-20)


MIKE LOVE SALUTES THE KILLER'S 85TH
Mike Love took part in an online celebration for Jerry Lee Lewis' 85th birthday. "Whole Lotta Celebratin' Goin' On: 85 Years of The Killer" was livestreamed on October 27, 2020 and can be watched on Lewis' official Facebook page. The event is a benefit for World Vision, to aid communities dealing with poverty. Other celebrants include host John Stamos, former President Bill Clinton, Bonnie Raitt, Elton John, James Burton, Jimmy Swaggart, Joe Walsh, Linda Gail Lewis, Marty Stuart, Mickey Gilley, Priscilla Presley, Tom Jones, Willie Nelson, and more. (updated 11-20-20)


AL JARDINE IN BENEFIT FOR WORLD CENTRAL KITCHEN
Al Jardine and John Hall (from the band Orleans) participated in a online Entrepreneur Masterclass, sharing stories of singing, songwriting, recording, and performing, on Oct. 13, 2020. The program was hosted by Al's friend and collaborator Larry Dvoskin. This event was aimed at fans and creative people who want to gain insights on earning a living doing what they love. Participants were given the opportunity to ask questions. All of the money raised goes to benefit the World Central Kitchen, to help provide free meals to front line workers, world-wide. (updated 11-20-20)


MIKE LOVE, POINTS OF LIGHT AWARDS APPEARANCE
Mike Love took part in The George H.W. Bush Points of Light Awards celebration, joining friend John Stamos and presidential son/brother Neil Bush in a digital afterparty conversation, with videos of Mike, Bruce Johnston, and their touring band. Watch here. (updated 10-1-20)


CONCERT UPDATES
While most of Beach Boys Mike Love and Bruce Johnston's tour has been rescheduled to 2021, they've been able to add a series of "Concerts in Your Car" drive-in shows for this fall. (updated 9-23-20)


NEWS TIDBITS
Carl Wilson was name-checked in Bob Dylan's first No. 1 charting-single, "Murder Most Foul," released in March 2020. "Play it for Carl Wilson, too / Looking far, far away down Gower Avenue," a reference to Carl's background vocals on Warren Zevon's song "Desperados Under the Eaves."


Brian Wilson and Alan Jardine appear in Streetlight Harmonies, a documentary about doo-wop music and its influence. Now available on home video. See www.streetlightharmonies.com. (section updated 9-23-20)


BB-RELATED ONLINE PERFORMANCES DURING SOCIAL DISTANCING DOWNTIME
In these days of social distancing and working from home, various BBs and family are sharing at-home online performances for the fans.


"All Together Now," a live-streaming online concert to benefit the Los Angeles Emergency COVID-19 Fund, took place on April 25, 2020. Beach Boys Mike Love and Bruce Johnston and their touring band, fellow BB David Marks, The Honeys, Rob Bonfiglio, Stephen Kalinch, and other BB associates participated via distance media, along with Micky Dolenz, Jeff Bridges, Smokey Robinson, Carole King, John Fogerty, and many other artists. For more information and the full line-up, go to alltogethernowla.org. The entire 8-hour show has been archived to watch on YouTube.


Brian Wilson is the first music artist to play Rolling Stone's new IGTV online series, In My Room. Brian is featured playing and singing "Do It Again" and "Love and Mercy," just himself and his piano, in his music room at home. Brian's episode can be found on RS' Instagram and YouTube channels. Brian also appeared on The Late Show with Stephen Colbert, performing "God Only Knows" on the show and "Love and Mercy" online.


Alan and Matt Jardine have posted a performance of "Luau" on Facebook. (updated 6-8-20)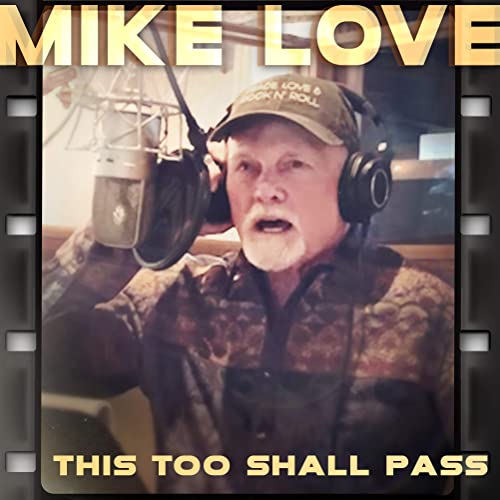 NEW MIKE LOVE SINGLE, "THIS TOO SHALL PASS"
Mike Love released a new digital song and video on May 1, 2020 titled, "This Too Shall Pass," via BMG. He wrote the upbeat rock and roll song as a fun way to encourage positivity during this unprecedented time. Produced by Scott Totten and featuring special guest John Stamos on drums, the song is available for streaming and download. To watch the music video, click here. More details. (updated 5-1-20)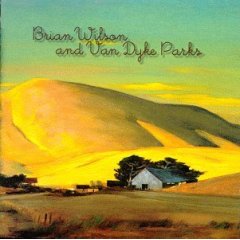 ORANGE CRATE ART 25TH ANNIVERSARY REISSUE
Brian Wilson and Van Dyke Parks' collaboration Orange Crate Art will be given special treatment for its upcoming 25th-anniversary reissue, due June 19, 2020 on Omnivore Recordings. The set will be available in two-CD and two-LP vinyl formats. Both formats will include the duo's version of "What a Wonderful World," as well as previously-unreleased recordings of two Gershwin songs, "Love Is Here to Stay" and "Rhapsody in Blue." More details. (updated 4-30-20)


CONCERT DATES IN FLUX
Due to the coronavirus outbreak, many venues throughout the U.S., Canada, and other countries are cancelling shows and festivals for April and beyond. Germany and Belgium have cancelled concerts through the end of August. We expect more tour dates to change. Brian Wilson's tour has been rescheduled to 2021. (updated 4-19-20)


MIKE LOVE AND SONGWRITERS HALL OF FAME
Mike Love has once again been nominated as a candidate for the Songwriters Hall of Fame. Unfortunately Mike didn't make the final list of inductees. Fingers crossed for next year! (updated 2-26-20)


ENDLESS SUMMER QUARTERLY
The Winter 2020 (Issue #132) edition celebrates the 40th anniversary of The Beach Boys' Keepin' the Summer Alive, featuring new interviews with the group, Jerry Schilling, and Scott Mathews, as well as a new collectible cover created for the magazine by Summer in Paradise cover painter Robert Lyn Nelson. Individual issues will be available December 2020.


The Fall 2020 issue of ESQ celebrates the 10th anniversary of Al Jardine's A Postcard From California album. This issue features an intimate interview with Al about his humble beginnings, his family's trek to California, his astonishing career as a member of The Beach Boys, and a track-by-track breakdown of A Postcard From California.


On the heels of its multiple giveaways, ESQ magazine is preparing for more subscriber bonuses throughout 2020, including rare and collectible items signed by Mike Love, Al Jardine, Bruce Johnston and Brian Wilson. Current subscribers, as well as new subscribers to ESQ, will be eligible for upcoming giveaways. To check on your subscription status, email Lee Dempsey.


To subscribe to ESQ online, and receive four, 48-page editions of content on The Beach Boys, go to ESQuarterly.com. Subscription rates are US $30 for 4 issues ($35 for Canada and Mexico; $40 throughout the rest of the world). U.S. funds only. Make checks payable to Endless Summer Quarterly. Send to ESQ at P.O. Box 470315, Charlotte, NC 28247. ESQ also accepts Paypal payments. For sample issue prices, please see ESQ's archive of back issues in pdf format. Note: Special editions and the current issue are not available as sample issues. (updated 12/26/19)
Maintained by the webteam | Last updated July 13, 2021