Archives

(Note: These items are presented as is.
Some links are outdated and may not work any more.)

2014

NEW BB DIGITAL RELEASES
Capitol Records has put out two new archival BB releases, recorded in 1964. Keep an Eye on Summer — The Beach Boys Sessions 1964 features takes, outtakes, and alternate versions of songs from the Boys' 1964 LP sessions, as well as live BBC performances (46 songs in all). The Beach Boys Live in Sacramento 1964 features both of the full live shows that were recorded for the 1964 Concert album, plus some bonus tracks (37 songs in all). Keep an Eye on Summer and Live in Sacramento are both available for download on iTunes now. (updated 12/3/14)

CHARITY AUCTION: WIN A PRIVATE BB CONCERT AND MORE!
Mike Love is auctioning off two chances to meet him and fellow Beach Boy Bruce Johnston at Charitybuzz.com, all in support of a great cause. One lucky winner will get to experience a private concert with the touring BB band and invite up 1,000 of their closest friends and family! Opportunity no. two is the chance to meet the guys at a 2015 concert of your choice, plus the opportunity to take home a concert-worn Robert Graham shirt autographed by Mike! Fans can place their bids at until January 5, and proceeds support Operation Underground Railroad and St. Jude Children's Research Hospital. (updated 12/26/14)

MIKE LOVE INKS AUTOBIO BOOK DEAL
Mike Love is writing a book about his life, tentatively titled Good Vibrations: My Life as a Beach Boy. The book will be co-written by James S. Hirsch. Publication is planned in North America by Blue Rider Press for summer 2016. Read the press release here. (updated 11/20/14)

FREE TOUR E-BOOKLETS AVAILABLE
Download Endless Summer Quarterly's FREE 2014 tour program for Beach Boys Mike Love and Bruce Johnston's shows, complete with full color pictures. Also download ESQ's FREE 2014 tour program for Brian Wilson and Al Jardine's shows. Both books are in pdf format. (updated 12/2/14)

BBC'S "GOD ONLY KNOWS" WITH BRIAN WILSON
BBC TV has put together an all-star video cover of "God Only Knows" by The Impossible Orchestra, with appearances by Stevie Wonder, Elton John, Dave Grohl, Brian May, Chris Martin, Pharrell Williams, Chrissie Hynde, Florence Welch, Lorde, One Direction (among others), and the composer himself, Brian Wilson, to benefit the BBC's Children in Need charity. Read about recording and the artists, watch the video and the making-of video at BBC's website. (updated 10/8/14)

BBs TAKE THE ALS ICE BUCKET CHALLENGE
Mike Love and Al Jardine have both posted videos of themselves taking the ALS ice bucket challenge to help support The ALS Association in the fight against ALS (aka Lou Gehrig's Disease). Al posted his video on his Facebook page. Mike posted his video (done during a recent concert in Chicago) on YouTube. (updated 8/27/14)

BB VIP PACKAGES AVAILABLE AT SELECT VENUES
Beach Boys Mike Love and Bruce Johnston personally invite you to become a Beach Boys VIP and sit in on their soundcheck, then come backstage for a preshow party. There will be a Q&A, some cool memorabilia, and a photo op! Check out Mike Love's website (www.mikelove.com/VIP) or the official BB website (www.thebeachboys.com) for available dates. See package details here. (updated 8/7/14)

BEACH BOYS ANNOUNCE 50 YEARS OF "FUN, FUN, FUN" TOUR
Beach Boys Mike Love and Bruce Johnston are touring this year in celebration of 50 years of "Fun, Fun, Fun" (released in 1964). Jeffrey Foskett will be joining the BB supporting band, replacing Christian Love, who is pursuing a solo career. (updated 5/15/14)

THIRD OF JULY SPECIAL APPEARANCE
Beach Boys Mike Love and Bruce Johnston will be part of this year's Boston Pops Fireworks Spectacular, joining with the famed orchestra in celebrating the 4th of July. Due to the approaching Hurricane Arthur, the show has been moved up to July 3rd. The full Boston Pops show at Hatch Shell in Boston, MA will be webcast worldwide via live streaming video on WBZ-TV CBS Boston's website and the Boston Pops' website. Megan Hilty, the cast of Phantom of the Opera, and the Boston Children's Chorus will also perform. (7/3/14)

MIKE LOVE RECEIVES ELLA AWARD
Mike Love was honored with the Ella Award (named for Ella Fitzgerald) from the Society of Singers, Inc., a charitable nonprofit organization that supports vocalists. The ceremony took place on Feb. 20 at the Beverly Hilton Hotel, in Beverly Hills, CA. The Beach Boys (Mike Love, Bruce Johnston, Alan Jardine, and David Marks) performed in a surprise mini-reunion, as well as California Saga, Mickey Dolenz, David Lee Roth, and others. More. (updated 3/1/14)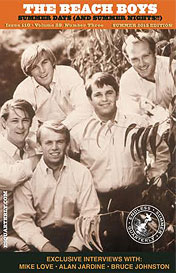 ENDLESS SUMMER QUARTERLY
The Summer 2015 edition of Endless Summer Quarterly (issue #110) commemorates the 50th year anniversary of The Beach Boys' Summer Days (And Summer Nights!!) album, with interviews and track-by-track breakdown with Mike Love, Al Jardine, and Bruce Johnston. Also Peter Reum's review of the deluxe edition of No Pier Pressure; complete reviews of the first wave of Acoustic Sounds LPs and SACDs by Lee Dempsey; and Kathryn Agee's Love & Mercy film review, and more.


The Spring 2015 edition of ESQ (issue #109) focuses on The Beach Boys' L.A. (Light Album), featuring interviews with Jerry Schilling, Ed Roach, Geoffrey Cushing-Murray, Bobby Figueroa, Carli Muñoz, Ron Altbach, and Sterling Smith. Also comments from Brian Wilson, Carl Wilson, Tom Murphy, Al Jardine, and Bruce Johnston, plus rare photos from Ed Roach and Dean Torrence, and more!


Individual issues are $10. Subscription rates are US $30 for 4 issues ($35 for Canada and Mexico; $40 throughout the rest of the world). U.S. funds only. Make checks payable to Endless Summer Quarterly. Send to ESQ at P.O. Box 470315, Charlotte, NC 28247. ESQ accepts Paypal payments; for more information, visit the ESQ website. Note: Special editions and the current issue are not available as sample issues. (updated 7/5/14)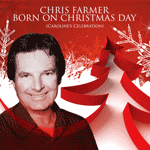 CHRIS FARMER "BORN ON CHRISTMAS DAY" EP
Former BB Band member and Surf City AllStar Chris Farmer continues the tradition of releasing a yuletide song with this upbeat tune that's sure to rock your holidays. "Born on Christmas Day" has an uplifting melody that embodies the spirit of Christmas with a rockabilly sound that would make Elvis or the Stray Cats proud. Anyone with a birthday during the holiday season will be able to relate to the message of this song. Preview the song at Chris' website. (11/26/14)
Maintained by the webteam | Last updated February 15, 2017