Archives

(Note: These items are presented as is.
Some links are outdated and may not work any more.)

2018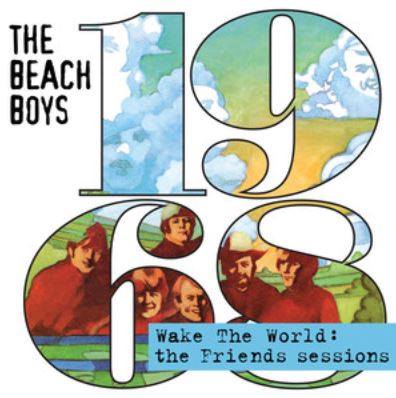 NEW 1968 BB DIGITAL RELEASES
A new Beach Boys digital release of 1968 recordings is out in December, 2018. Wake The World 1968: The Friends Sessions has 32 tracks and I Can Hear Music 1968: The 20/20 Sessions has 40 tracks, including outtakes, alternate versions, and a cappella mixes. The Beach Boys on Tour: 1968 (Live) digital release is also available on Dec. 14. (updated 12-13-18)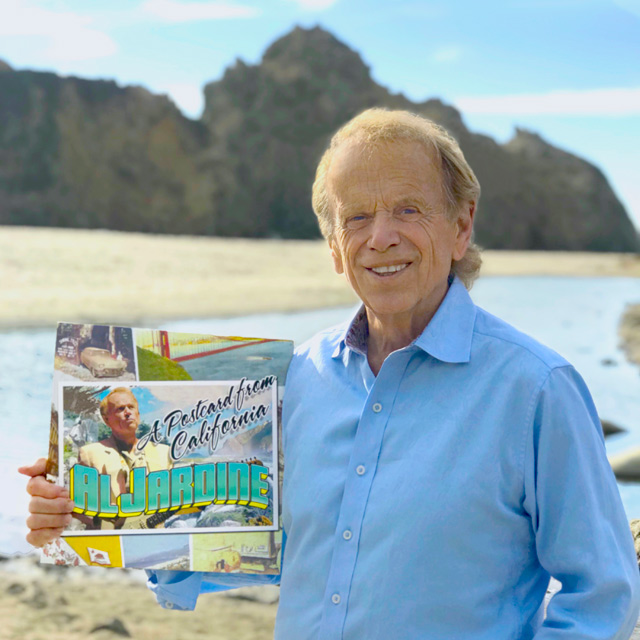 A VINYL POSTCARD FOR BLACK FRIDAY RECORD STORE DAY 2018
Al Jardine's solo album A Postcard From California has been released for the first time ever on audiophile vinyl from Friday Music. The limited-edition album will be on 180-gram translucent blue vinyl and feature a gatefold cover, plus each copy will include an authentic autographed postcard from Al! It's available at participating Record Store Day stores. Watch the lyric video for the title track. More details. (updated 11-23-18)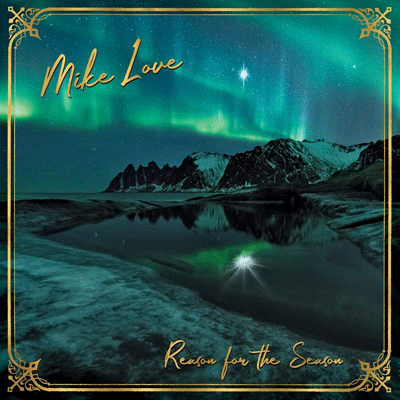 MIKE LOVE'S CHRISTMAS ALBUM
Mike Love has released a new collection of holiday songs Reason for the Season, via BMG, in CD and digital formats. The album is also be available on special festive vinyl. Reason for the Season features a guest appearance by Hanson, as well as contributions from All Love, a group composed of four of Mike's children (Ambha, Brian, Christian, and Hayleigh Love). Mike also recorded with Hanson, collaborating on the summer single "It's OK," released in August 2018. More information. (updated 11-23-18)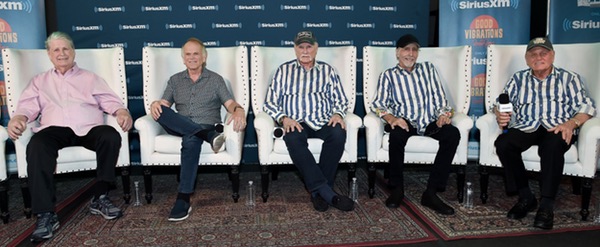 THE BEACH BOYS REUNITE FOR SIRIUS XM TOWN HALL Q&A

The surviving Beach Boys — (above, left to right) Brian Wilson, Al Jardine, Mike Love, David Marks, and Bruce Johnston — reunited, for the first time since 2012, for a SiriusXM "Town Hall" one-time event on July 30, 2018. The BBs met at Capitol Studios in Hollywood, CA for an intimate Q&A session with a select group of Sirius listeners. The session is moderated by Rob Reiner and will air on August 10 at 5 p.m. ET/PT on Sirius' Good Vibrations: The Beach Boys Channel (Ch. 4). Repeats run on Saturday, August 11 at 12 p.m. ET; Sunday, August 12 at 3 p.m. & 10 p.m. ET; Tuesday, August 14 at 2 p.m. ET; and Wednesday, August 15 at 11 p.m. ET. MORE. (updated 8-10-18)

SIRIUS XM BBs CHANNEL ALL SUMMER LONG
Pay satellite / online radio service SiriusXM launched a limited-run, full-time channel dedicated to The Beach Boys on Thursday, May 24, 2018. Good Vibrations: The Beach Boys Channel gave listeners a channel that, running through mid-August, featured not only the band's hits and rarities; but also included guest DJs and stories from Brian Wilson, Mike Love, Al Jardine, Bruce Johnston, and David Marks, all discussing song inspiration, their careers and lives on the road, and memories of Carl and Dennis Wilson. (updated 8-22-18)

NEW SMILE BOOK
A new book, Smile: La Symphonie Inachevée Des Beach Boys (Smile: The Unfinished Symphony of The Beach Boys), by Jean-Marie Pottier, is due out June 21. The book is only available in French. (updated 6-9-18)

BBs RETURN TO A CAPITOL FOURTH
Beach Boys Mike Love and Bruce Johnston are returning to this year's A Capitol Fourth broadcast. The concert will feature a special tribute to The Beach Boys, who will be honored for their extraordinary musical career as the fifth-ever recipients of "A Capitol Fourth's National Artistic Achievement Award." Past honorees include Gloria Estefan, Stevie Wonder, Reba McEntire and John Williams. Show host John Stamos will present the prestigious award to Mike and Bruce on behalf of the group. The show airs Wednesday, July 4, 2018 from 8-9:30 p.m. ET on PBS television and NPR radio, and will also be live-streamed on PBS, YouTube, Facebook and PBS online and available as Video on Demand for a limited time only, July 4 to July 18, 2018. (updated 5-31-18)

BRIAN WILSON CANCELS MAY TOUR DATES
Brian Wilson has had succesful back surgery, which necessitated postponing his May tour dates, some of which have already been rescheduled. Brian posted the following message on his website and social media accounts:
"Dear friends,


As some of you might know I have been having some issues with my back that has very recently gotten worse. It runs in my family, Carl had back problems as well. My doctors have told me that I need to have back surgery immediately. They are optimistic that this will finally relieve the pain.


Sadly, this means we must postpone the upcoming May shows. I'm very sorry for any inconvenience this may cause to everyone who was coming out to see us.


I know that my agents are already in the process of rescheduling and we will have some of the make up dates to announce very soon. We will get you all the info ASAP.


Please know that the music is in my heart and in my soul and me and the boys are looking forward to performing for you very soon.
Love & Mercy,
Brian
(updated 5-13-18)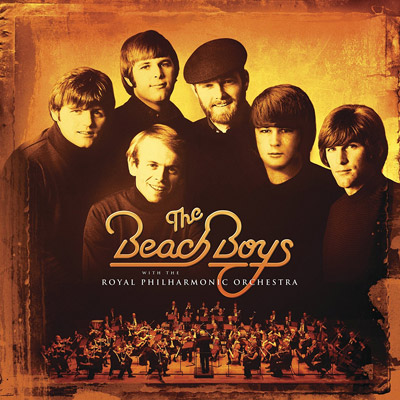 BBs AND THE RPO
The Beach Boys with the Royal Philharmonic Orchestra will be released on June 8 by Capitol/UMe. Produced by Nick Patrick and Don Reedman, the album pairs The Beach Boys' vintage vocal and instrumental performances with new symphonic arrangements, newly recorded by the Royal Philharmonic Orchestra at Abbey Road Studios — in the same vein as Patrick and Reedman's recent projects with Aretha Franklin's, Elvis Presley's, and Roy Orbison's catalogs. The album will be available in digital, CD, and 180-gram 2LP vinyl LP formats (2LP vinyl to be released August 17). Listen to "Fun, Fun, Fun" and watch the promo video. More details. (updated 5-8-18)

BRIAN WILSON GUEST VOCALS
Brian Wilson and Matt Jardine sing backing vocals on the title track for Janelle Monáe's new album, Dirty Computer. (updated 4-27-18)

NEW PET SOUNDS REISSUE
Pet Sounds has just been re-released in a limited colored vinyl LP edition by Capitol/UMe. Limited to 2000 copies worldwide and available only from The Sound of Vinyl, the collectible special edition presents the classic Beach Boys album's stereo mix on a 130-gram LP, pressed on split translucent yellow and green vinyl. More details. (updated 2-9-18)
Maintained by the webteam | Last updated January 15, 2021