Archives

(Note: These items are presented as is.
Some links are outdated and may not work any more.)

2010

A 2-disc expanded version of Billy Hinsche's DVD, 1974 — On the Road with The Beach Boys (Director's Cut), with additional archival video, vintage film, personal photos, and special guest appearances, is now available from his website. Filmed during April and May, 1974, this DVD offers an unique, first-hand look at the BB's life on the road. 1974 is $35, plus shipping. More. (updated 12/18/10)

Brian Wilson: Songwriter 1962-1969 is a new documentary film investigating Brian's work as a composer, primarily with The Beach Boys. Bruce Johnston, David Marks, Billy Hinsche, Danny Hutton, Carol Kaye, and Hal Blaine appear, along with others. The documentary is currently set for release on DVD on November 23, 2010. (10/5/10)

A new film project, based on The Beach Boys' music, is in the works. John Stamos (Glee) is co-producer. (10/5/10)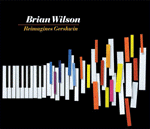 Brian Wilson's newest album project, Brian Wilson Reimagines Gershwin, has been completed and is currently scheduled for an August 17th release. A streaming audio preview of the entire BWRG album and special pricing packages are now available via Brian's website. See the promo video here and on YouTube.


Tracks on BWRG include "Rhapsody in Blue," "The Like in I Love You," "Summertime," "I Loves You Porgy," "I Got Plenty of Nothin," "It Ain't Necessarily So," "'S Wonderful," "They Can't Take That Away from Me," "Our Love Is Here to Stay," "I've Got a Crush on You," "I've Got Rhythm," "Someone to Watch Over Me," and "Nothing But Love." A bonus track will be available for those who purchase the album from iTunes. (updated 8/11/10)


Al Jardine's new album A Postcard from California will be released digitally on iTunes and Amazon (including a CDR version), Tuesday, June 29, 2010. (No information is available at this time on other possible formats.) Alan is joined by some very special guests, including Brian Wilson, Carl Wilson, Mike Love, David Marks, Bruce Johnston, Matt and Adam Jardine, as well as Steve Miller, Gerry Beckley and Dewey Bunnell of America, David Crosby, Stephen Stills, Neil Young, Glen Campbell, Flea, Scott Mathews, Norton Buffalo, Alec Baldwin, and others. Read more.


The track listing and audio samples are available at Alan's website at www.aljardine.com. BBFC's October 2007 interview with Al also appears on his site, in the "Articles" section. (updated 6/25/10)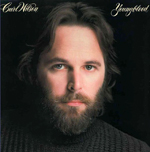 Carl Wilson's second solo album, Youngblood, has been reissued on CD by Iconoclassic Records. Youngblood was originally released in 1983 and as a Japanese import CD in the early '90s. This will be the album's first release on CD in the U.S. (updated 9/26/10)

Recent press rumors that Brian Wilson will be joining Beach Boys Mike Love and Bruce Johnston on their 2010 tour have been officially denied by Mike on Capitol Records' BB website and on Brian's website. (updated 6/23/10)

The Summer 2010 edition of Endless Summer Quarterly (ESQ) features an article on "The Beach Boys' TV & Film Appearances, Pt. 2" and a new, limited-edition compilation CD that gathers together music from Brian Wilson, Mike Love, Al Jardine, David Marks, Dean Torrence, Carl Wilson, Dennis Wilson, and Jan Berry in one collection for the first time ever.
An ESQ Offering from The Boys of Summer CD
(Not for sale, ESQBBCD2010)

Brian Wilson: The Spirit of Rock & Roll
Mike Love: Cool Head, Warm Heart
Beckley-Lamm-Wilson (featuring Carl Wilson): Run Don't Walk
David Marks: Big Wave
Jan & Dean: Ocean Park Angel
Al Jardine (with Brian Wilson): Honkin' Down the Highway
Al Jardine (with Brian Wilson & David Marks): Drivin'
Dean Torrence: Sunny Afternoon
Carl Wilson and Brian Wilson: Soul Searchin'
David Marks (with Al Jardine): I Sail Away
Dennis Wilson: Mexico
Mike Love: Love Like in Fairytales
David Marks: The Circle Continues
Beckley-Lamm-Wilson (featuring Carl Wilson): Like A Brother
Individual issues are $25 (available October 1). Subscription rates are US $30 for 4 issues ($34 for Canada and Mexico; $38 throughout the rest of the world). U.S. funds only. Make checks payable to: Endless Summer Quarterly. Send to ESQ at P.O. Box 470315, Charlotte, NC 28247. ESQ accepts Paypal payments, pay to esqeditor@aol.com. For more information, visit the ESQ website. (updated 5/30/10)

The T.A.M.I. Show, a 1964 concert film featuring The Beach Boys, James Brown, the Rolling Stones, and more, and hosted by Jan & Dean was unavailable in its entirety for decades. Shot live in L.A. before an ecstatic audience, the T.A.M.I. Show: Collector's Edition has been fully restored and released on DVD by Shout! Factory. On sale now at brick-and-mortar and online retailers. (updated 3/21/10)

Brian Wilson and Alan Jardine are part of the all-star supergroup singing on the new version of "We Are the World," recorded on February 1, 2010. The song and video debuted during the Winter Olympics telecast and are now available via iTunes and other online music services. Proceeds from the remake will go to benefit Haitian earthquake relief efforts. (updated 3/9/10)

A new 60-minute documentary film on the life of Dennis Wilson has been created for the BBC4 Legends series and will premiere in the UK on Friday, February 26, 2010 at 9 p.m. The documentary features previously unseen footage and rare archival materials. New interview segments with David Marks, Al Jardine, Blondie Chaplin, Michael Wilson, Carl B. Wilson, Gregg Jakobson, Ed Roach, John Hanlon, Jeffrey Foskett, Tom Murphy, Ron Swallow, Jo Ann Marks, Taylor Hawkins, Mike Kowalski, Jon Stebbins (also a co-producer), and others give the film a fresh perspective on Dennis' life and legacy. Watch it online here. (updated 1/13/10)

Maintained by the webteam | Last updated February 15, 2017