In the Studio
---

AL JARDINE'S A POSTCARD FROM CALIFORNIA REISSUE
Al Jardine's A Postcard From California will be re-released on digital media on Sept. 2, just ahead of Al's 80th birthday. A CD re-release is planned for later, sometime in the fall. (updated 8-23-22)
---

DRIFTING SAND WITH JARDINES SINGLE
Al Jardine and his son Adam are guest vocalists on the new single from SF Bay Area surfpop band Drifting Sand. "Best Summer Ever" was produced by Stevie Heger (co-producer of Al's A Postcard from California) and is available digitally and on a limited-edition two-track CD single at www.driftingsand.com. (updated 8-24-22)
---

BEACH BOYS' SOUNDS OF SUMMER ANTHOLOGY: EXPANDED EDITION RELEASE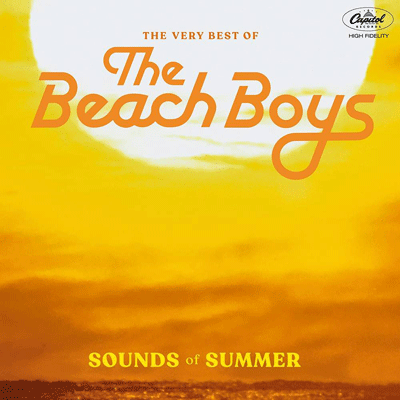 A newly expanded version of The Beach Boys' 2003 Sounds of Summer collection will be released on June 17, 2022. This special 60th anniversary edition includes 24 new stereo mixes (including two first-time stereo mixes), celebrating tracks from Surfin' Safari through Still Cruisin'. The expanded SOS will be available in several different formats, including digital, 3-CD, 2-LP, and a 6-LP box set on 180-gram black vinyl available in two options, standard and deluxe (with four collectible lithographs). More information. (updated 4-28-22)
---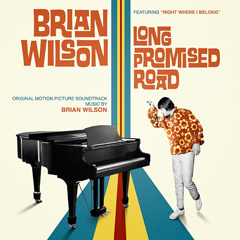 BRIAN WILSON'S LONG PROMISED ROAD SOUNDTRACK
Brian Wilson's Long Promised Road: Original Motion Picture Soundtrack will be released on CD on June 17, 2022 via Lakeshore Records. The album has already been released in digital format. Tracks include "Right Where I Belong," "I'm Goin' Home," "It's Not Easy Being Me," "Must Be a Miracle," "Slightly American Music," "It's O.K.," "Rock & Roll Has Got a Hold on Me," "The Night Was So Young," "Honeycomb," "Long Promised Road," "In My Room (Live from the Ryman Auditorium)," and "I'm Broke." (updated 4-26-22)
---

BRIAN WILSON'S SOLO RELEASE, AT MY PIANO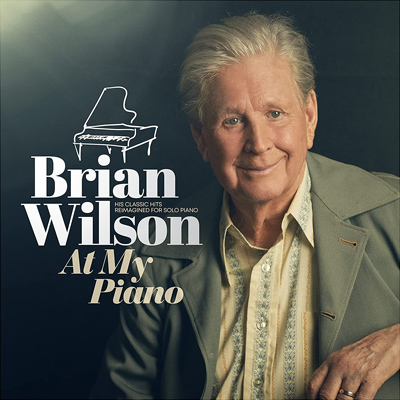 Brian Wilson will be releasing a new collection of piano renditions of songs, highlighting both his Beach Boys and solo projects. At My Piano features Brian alone at his piano, playing new versions of classics from his deep and rich catalog. Listen to the first single, "God Only Knows," here. Other tracks include "Wouldn't It Be Nice," "California Girls," "Good Vibrations," "The Warmth of the Sun," "Love and Mercy," and a "Sketches of Smile" medley. The album will be available in CD, LP, and digital formats, to be released on Decca, November 19, 2021. More information. (updated 10-1-21)
---

BEACH BOYS FEEL FLOWS BOX SET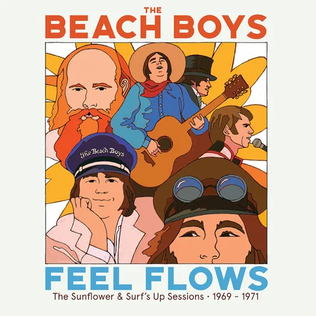 The Beach Boys' Feel Flows — The Sunflower and Surf's Up Sessions 1969-1971 box set was released by Capitol/UMe on Aug. 27, 2021. This collection features newly-remastered versions of Sunflower and Surf's Up. Feel Flows offers 135 tracks, including previously unreleased tracks, live recordings, radio promos, alternate versions, alternate mixes, isolated backing tracks, and a cappella versions, taken from the album sessions. The package includes a 48-page book, with notes by Howie Edelson, interviews with The Beach Boys and others, rare photos, and more. Formats include 5 CDs, 2 CDs, 4 LPs, 2 LPs, and digital. The set has debuted on the Billboard Top Album Sales chart at no. 9. More.


Watch the Beach Boys Feel Flows featurettes on YouTube: Chapter 1, Chapter 2, and Chapter 3. "Big Sur," "Susie Cincinnati Live 1976," "Surf's Up (A Cappella)," "This Whole World (Alternate Ending)," "Slip On Through – Alternate 1969 Mix With Session Intro" "Feel Flows (Track & Backing Vocals)" and "San Miguel (2020 Mix)" have been released as digital singles from the set. You can also stream the Feel Flows set on The Beach Boys' official YouTube channel. (updated 9-9-21)
---

CALIFORNIA MUSIC "ADD SOME MUSIC"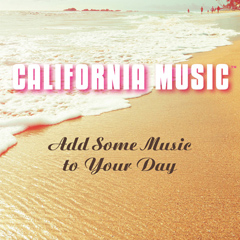 A new version of "Add Some Music to Your Day" featuring Mike Love, Al Jardine, Bruce Johnston, David Marks, Carnie Wilson, Matt Jardine, Christian Love, Wendy Wilson, Justyn Wilson, Hayleigh Love, Ambha Love, Jeffrey Foskett, Rob Bonfiglio, and Lola Bonfiglio has been released on Omnivore Recordings. Watch the video. This is the first digital single from the new album California Music Presents Add Some Music, which will benefit Feeding America (as does the single). The album will be available April 23, 2021, in digital and CD formats. More information. (updated 3-2-21)
---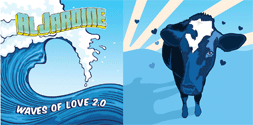 NEW SINGLE FROM AL JARDINE
Al Jardine is releasing a new single called "Waves of Love 2.0" on February 12th, just in time for Valentine's Day. The song has been re-recorded by Al's longtime producer and songwriting collaborator Larry Dvoskin, who resides in New York. It also features one of Al's last vocal collaborations with the late great Carl Wilson. Available as a limited-edition CD single and on most digital music platforms. The CD single will also contain a bonus track, "Jenny Clover."


Al says, "It's exciting to share this great East Coast version of 'Waves of Love' with my fans. Larry Dvoskin's impeccable dit-dits do me proud and there will also be a new West Coast version on my soon to be re-released solo album A Postcard from California!" (updated 2/5/21)
---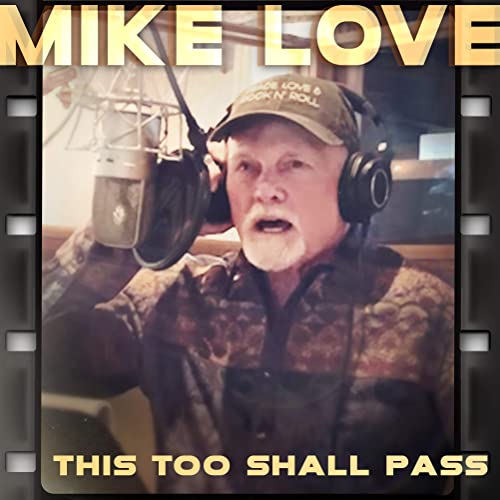 MIKE LOVE SINGLE, "THIS TOO SHALL PASS"
Mike Love released a new digital song and video on May 1, 2020 titled, "This Too Shall Pass," via BMG. He wrote the upbeat rock and roll song as a fun way to encourage positivity during this unprecedented time. Produced by Scott Totten and featuring special guest John Stamos on drums, the song is available for streaming and download. To watch the music video, click here. More details. (updated 5-1-20)
---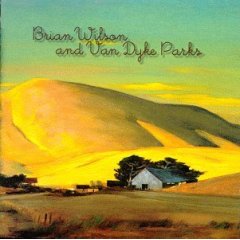 ORANGE CRATE ART 25TH ANNIVERSARY REISSUE
Brian Wilson and Van Dyke Parks' collaboration Orange Crate Art will be given special treatment for its upcoming 25th-anniversary reissue, due June 19, 2020 on Omnivore Recordings. The set will be available in two-CD and two-LP vinyl formats. Both formats will include the duo's version of "What a Wonderful World," as well as previously-unreleased recordings of two Gershwin songs, "Love Is Here to Stay" and "Rhapsody in Blue." More details. (updated 4-30-20)
---

NEW BB 2019 COPYRIGHT EXTENSION RELEASE
The Beach Boys and Capitol are releasing a year-end digital copyright extension EP, 1969: I'm Going Your Way, consisting of three previously unreleased tracks from 1969: "I'm Going Your Way (Alternate Vocal Take)," "Slip On Through (Early Version)," and "Carnival (Over the Waves)." (updated 12-26-19)
---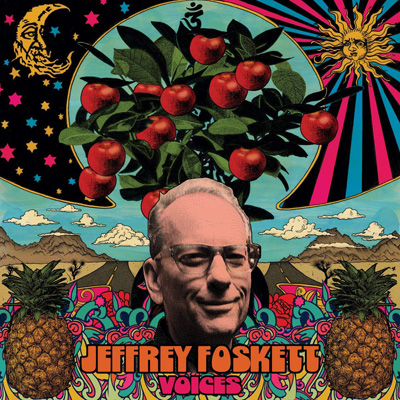 JEFFREY FOSKETT VOICES ALBUM
Longtime BW and BB band member Jeffrey Foskett has released a new album, Voices, consisting of new versions of some of his favorite songs. Mike Love and Bruce Johnston appear as guest vocalists on two of the tracks. The album is available in CD and digital formats.


Voices may well be Jeff's final album as a singer, as he has revealed that he was diagnosed with thyroid cancer in early 2018. Subsequent treatment and surgeries have impacted his voice, but he still performs instrumentally. He told Billboard, "...there's nothing more fun and more fulfilling for me than being involved and doing something either on stage or in the studio. That's what I love most, and I'll keep doing it as long as I can." Read the article here. (updated 11-22-19)
---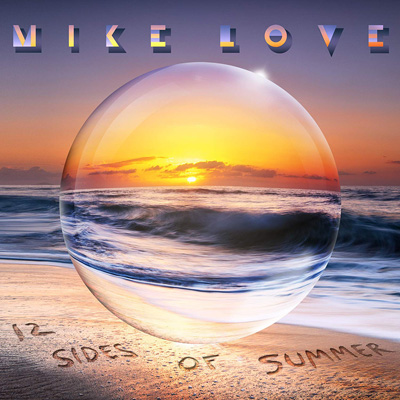 MIKE LOVE, 12 SIDES OF SUMMER
Mike Love released a new solo album, 12 Sides of Summer, on CD, July 19th. The album's twelve tracks include last summer's "It's OK" with Hanson, Mike's "California Beach," and a new version of the Ramones' classic "Rockaway Beach," plus new versions of George Harrison's "Here Comes the Sun," The Dave Clark Five's "Over and Over and Over Again," ABBA's "On and On and On," and several Beach Boys songs. More info. (updated 7-31-19)
---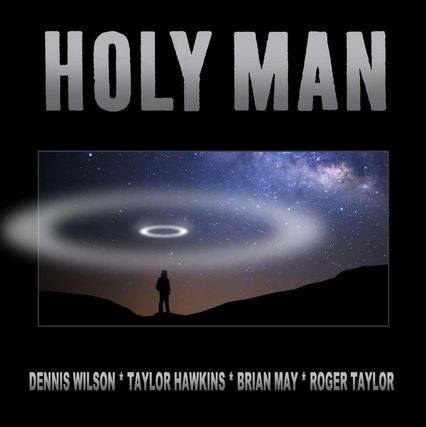 DENNIS WILSON / TAYLOR HAWKINS / QUEEN RELEASE FOR RECORD STORE DAY 2019
Dennis Wilson's song "Holy Man" will be released in a new version as a 7" single for Record Store Day, April 13, 2019. Dennis' unfinished track from the Pacific Ocean Blue sessions was released in 2009 with new vocals from Taylor Hawkins of the Foo Fighters. Hawkins shared this version of "Holy Man" with guitarist Brian May and drummer Roger Taylor of Queen, who added new harmony vocals and additional instrumental backing to create the version now being released. The RSD single is backed with Dennis' original instrumental version. More details. (updated 3-1-19)

---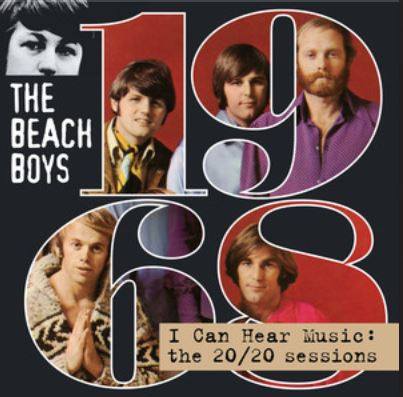 NEW 1968 BB DIGITAL RELEASES
A new Beach Boys digital release of 1968 recordings is out in December, 2018. Wake The World 1968: The Friends Sessions has 32 tracks and I Can Hear Music 1968: The 20/20 Sessions has 40 tracks, including outtakes, alternate versions, and a cappella mixes. The Beach Boys on Tour: 1968 (Live) digital release is also available on Dec. 14. (updated 12-13-18)
---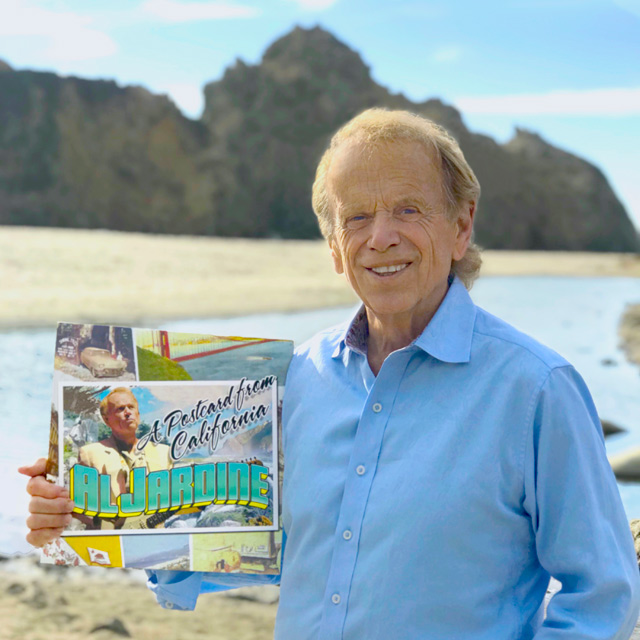 A VINYL POSTCARD FOR RECORD STORE DAY
Al Jardine's solo album A Postcard From California will be released for the first time ever on audiophile vinyl from Friday Music. The limited-edition album will be on 180-gram translucent blue vinyl and feature a gatefold cover, plus each copy will include an authentic autographed postcard from Al! It will be available at participating Record Store Day stores on Black Friday, Nov. 23, 2018! More details. (updated 11-1-18)

---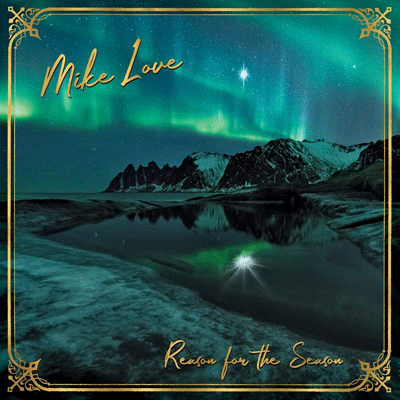 MIKE LOVE, REASON FOR THE SEASON
Mike Love will release a new collection of holiday songs Reason for the Season, via BMG on October 26, 2018 in CD and digital formats). The album will also be available on special festive vinyl on November 2nd. Reason for the Season features a guest appearance by Hanson, as well as contributions from All Love, a group composed of four of Mike's children (Ambha, Brian, Christian, and Hayleigh Love). Mike also recorded with Hanson, collaborating on the summer single "It's OK," released in August 2018. More information. (updated 9-20-18)

---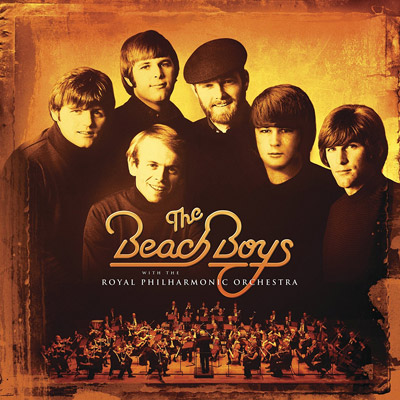 BBs AND THE RSO
The Beach Boys with the Royal Philharmonic Orchestra was released on June 8 by Capitol/UMe. Produced by Nick Patrick and Don Reedman, the album pairs The Beach Boys' vintage vocal and instrumental performances with new symphonic arrangements, newly recorded by the Royal Philharmonic Orchestra at Abbey Road Studios — in the same vein as Patrick and Reedman's recent projects with Aretha Franklin's, Elvis Presley's, and Roy Orbison's catalogs. The album will be available in digital, CD, and 180-gram 2LP vinyl LP formats (2LP vinyl to be released August 17). Listen to "Fun, Fun, Fun" and watch the promo video. More details. (updated 6-8-18)
---

NEW PET SOUNDS REISSUE
Pet Sounds has just been re-released in a limited colored vinyl LP edition by Capitol/UMe. Limited to 2000 copies worldwide and available only from The Sound of Vinyl, the collectible special edition presents the classic Beach Boys album's stereo mix on a 130-gram LP, pressed on split translucent yellow and green vinyl. More details. (updated 2-9-18)
---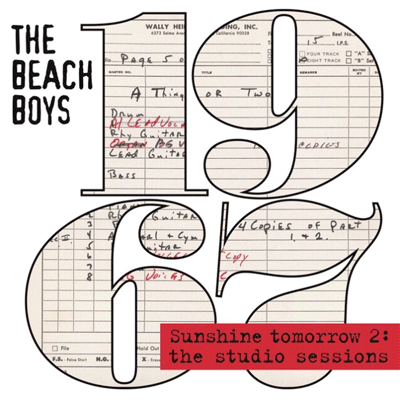 NEW 1967 BB DIGITAL RELEASE
Two new 1967-era Beach Boys collections has been released in digital format on Dec. 8, as companions to 1967 – Sunshine Tomorrow, released earlier this year. 1967 – Sunshine Tomorrow 2: The Studio Sessions includes more sessions from Smiley Smile, Wild Honey, and the abandoned Lei'd in Hawaii albums. 1967 – Live Sunshine contains live recordings from five 1967 concerts, for a total of 109 tracks. More details. (updated 12-8-17)
---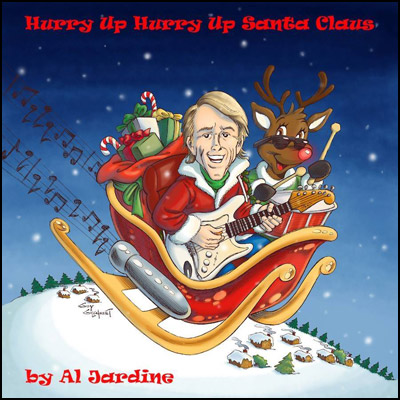 AL JARDINE, "HURRY UP HURRY UP SANTA CLAUS"
Al Jardine's "Hurry Up Hurry Up Santa Claus" is a new Christmas song with a nostalgic swing feel, beautiful harmonies, and that signature Jardine vocal. Originally released in 2015 to raise money for children with cancer, the song is currently available as a digital download in the iTunes music store, Amazon, and CD Baby. (updated 11-29-17)
---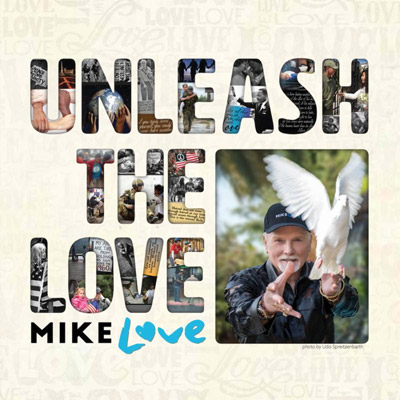 MIKE LOVE, UNLEASH THE LOVE
Mike Love released a new double album on Nov. 17, 2017 through BMG. Unleash the Love features 13 brand new songs and 12 remakes of Beach Boys classics. The album is produced by Michael Lloyd. Listen to the title track off of the album here. Unleash the Love is available in CD, vinyl LP, and digital formats. More information. (updated 11-17-17)
---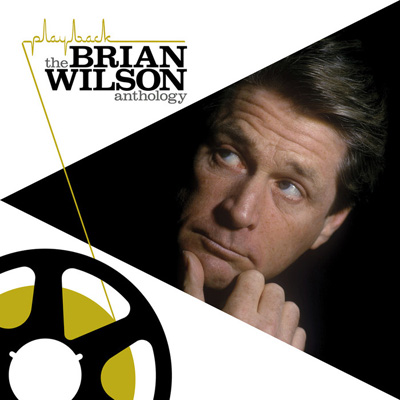 NEW BRIAN WILSON SOLO ANTHOLOGY
A new anthology of Brian Wilson's solo career was released in multiple formats on September 22. Playback: The Brian Wilson Anthology contains tracks from Brian's solo albums, plus two previously unreleased songs, "Some Sweet Day" and "Run James Run." More information. (updated 6-20-17)
---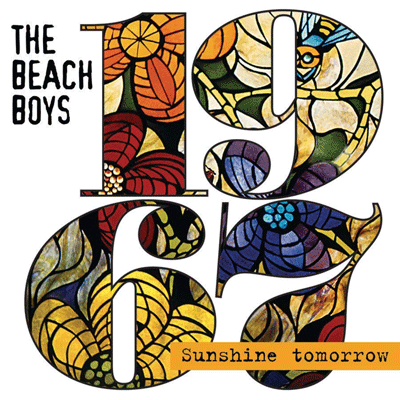 DELUXE ARCHIVAL BEACH BOYS RELEASE: 1967 – SUNSHINE TOMORROW
1967 - Sunshine Tomorrow is a new archival 2CD and digital collection from The Beach Boys, to be released worldwide on June 30 by Capitol/UMe. 1967-ST features producers Mark Linett and Alan Boyd's new, first-ever stereo mix of The Beach Boys' 1967 Wild Honey album and throws open the legendary band's vault to debut 54 sought-after 1967 rarities, 50 years after they were put to tape. Previously unreleased highlights on the new collection include The Beach Boys' shelved "live" album, Lei'd in Hawaii, studio recordings from the Wild Honey and Smiley Smile album sessions, and several standout concert recordings spanning 1967 to 1970. Wild Honey's new stereo mix will also debut in a 180-gram vinyl 50th anniversary edition on June 30. More information. (updated 5-23-17)
---


DENNIS WILSON'S BAMBU SESSIONS VINYL RSD RELEASE
Dennis Wilson's Bambu (The Caribou Sessions) is getting a vinyl release for Record Store Day on April 22, 2017. Recorded in 1978 and released on CD in 2008, the power and emotion of this unfinished followup to Pacific Ocean Blue can be heard on a newly-designed 2-LP set pressed on colored vinyl and featuring new liner notes by Ken Sharp. (updated 4-14-17)
---


GRADUATION DAY 1966: LIVE AT THE UNIVERSITY OF MICHIGAN RELEASE
A new live Beach Boys recording, Graduation Day 1966: Live at the University of Michigan was released digitally on December 9, 2016. This album includes both shows from Oct. 22, 1966 in Ann Arbor, MI, featuring one of the first live performances of "Good Vibrations." (updated 12-9-16)
---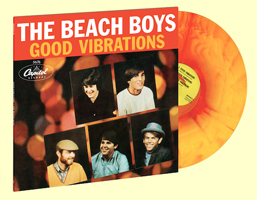 50TH ANNIVERSARY VINYL "GOOD VIBRATIONS" RELEASE
The Beach Boys and Capitol/UMe will release "Good Vibrations (50th Anniversary Edition)" on a 12-inch sunburst vinyl EP worldwide on October 7. The EP features the original 7" single version, an alternate studio take, an edit of the song with elements from various sessions, an instrumental, and a live version from a Honolulu rehearsal in August 1967, plus the single's B-side, "Let's Go Away For Awhile." A pull-out lithograph of the single's original Japanese cover art is included in the EP package, which features the original 1966 U.S. single cover art on its front. More information.


There is also a "Good Vibrations"-themed video-making contest for fans in North America and the U.K. For contest details, go to TheBeachBoys.com/goodvibrations. (updated 8-31-16)
---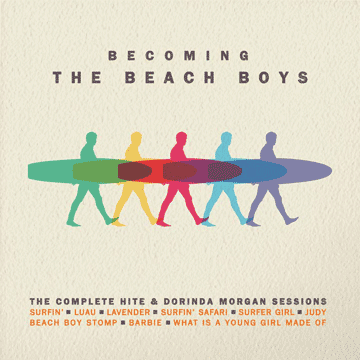 BECOMING THE BEACH BOYS ALBUM
Becoming The Beach Boys: The Complete Hite and Dorinda Morgan Sessions was released on August 26, 2016. This album includes the sessions for nine of the Beach Boys' earliest recordings as a group, 1961-62, before they signed with Capitol Records. The 2-CD set features demos, all available takes, studio banter, and master recordings, for a total of 63 tracks. Watch the trailer for the album here. (updated 8-31-16)
---

PET SOUNDS (50th ANNIVERSARY EDITION) BOX SET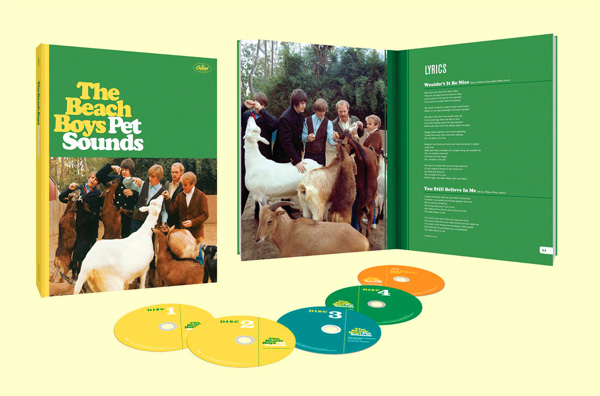 The Beach Boys' Pet Sounds (50th Anniversary Edition) was released worldwide on June 10, 2016 in several configurations, including a 4CD/Blu-Ray Audio collector's edition presented in a hardbound book. This includes the original album remastered in stereo and mono, plus various mixes, session outtakes, alternate takes, and previously unreleased live recordings. There are also a 2CD and digital deluxe edition pairing the remastered album in stereo and mono, with highlights from the collectors edition's additional tracks, and a remastered, 180-gram LP edition of the album in mono and stereo with faithfully replicated original artwork. More. (updated 6-11-16)
---

DAVID MARKS, BACK IN THE GARAGE
David Marks has released a new album, Back in the Garage, featuring the A-Phonics. The release includes new versions of surf classics, including Beach Boys instrumentals and Marksmen tunes. The limited-edition CD version has sold out, but the album is still available in download format. (updated 6-5-16)
---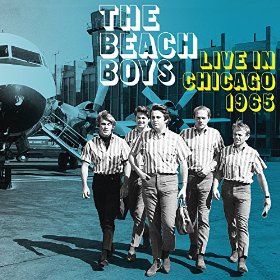 BEACH BOYS LIVE IN CHICAGO 1965
A new Beach Boys archival concert album, Live in Chicago 1965, was released Dec. 11, 2015 in digital format. The album has two complete shows with Brian, Dennis, and Carl Wilson, Mike Love, and Al Jardine, plus some bonus rehearsal tracks. This release joins Beach Boys' Party! Uncovered and Unplugged as 2015's end of the year archival treats. (updated 12-11-15)
---

NEW ARCHIVAL BB PARTY! RELEASE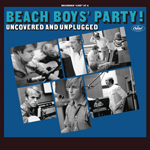 In celebration of the Party! album's 50th anniversary, Capitol/UMe released a deluxe, expanded edition of the album, titled Beach Boys' Party! Uncovered and Unplugged, on Nov. 20, 2015. This 2-CD and digital set features 81 tracks, including the orginal album without the overdubbed party sound effects, plus 69 more songs and dialog from the Party! recording sessions. The package also includes photos from the sessions, essays by Beach Boys historians Alan Boyd and Craig Slowinski, and notes by Mark Linett. A vinyl LP of the Party! album's original 12 tracks, remixed, and remastered in the "Uncovered and Unplugged" style, is also available. More. (updated 10-23-15)
---

AL JARDINE'S 2015 CHRISTMAS SINGLE
Al Jardine has released a digital single, "Hurry Up, Hurry Up, Santa Claus." The song is available from CDBaby. More info. (updated 12-9-15)
---

MIKE LOVE'S 2015 CHRISTMAS SINGLE
Mike Love has released a solo single, "(You'll Never Be) Alone on Christmas Day," available for purchase in digital format. (updated 12-9-15)
---
---

"THIS IS ELVIS" SINGLE
"This Is Elvis" is an archival release single by Carl Wilson and his collaborator, Myrna Smith of The Sweet Inspirations (Elvis Presley's backup singers). The song was recorded in late 1980 and was originally considered for inclusion in the 1981 documentary film, This Is Elvis, but not used in the soundtrack. (updated 10-1-15)
---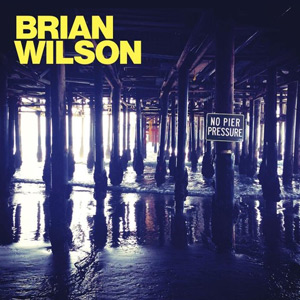 NO PIER PRESSURE
Brian Wilson's album, No Pier Pressure, was released on April 7, 2015. NPP features a number of guest star appearances, including She & Him, Kacey Musgraves, Nate Ruess (of fun.), Sebu Simonian, and Mark Isham. Al Jardine, David Marks, and Blondie Chaplin also contributed to the album (cover photo by Daria Wilson). More. (updated 1-3-16)
---

TWO NEW BB DIGITAL RELEASES FOR 2014
Capitol Records has put out two new archival BB releases, recorded in 1964. Keep an Eye on Summer — The Beach Boys Sessions 1964 features takes, outtakes, and alternate versions of songs from the Boys' 1964 LP sessions, as well as live BBC performances (46 songs in all). The Beach Boys Live in Sacramento 1964 features both of the full live shows that were recorded for the 1964 Concert album, plus some bonus tracks (37 songs in all). Keep an Eye on Summer and Live in Sacramento are both available for download on iTunes and Amazon now. (updated 1-20-15
---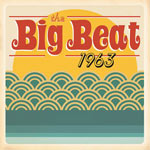 THE BIG BEAT 1963 DIGITAL RELEASE
Capitol Records has released The Big Beat 1963, a compilation of archival Beach Boys tracks and Brian Wilson productions for other acts. Consisting of mostly previously-unreleased rarities, this collection of early material is a digital-only release, available December 17, 2013. More. (updated 12-11-13)
---

"GIVE PEACE A CHANCE"
Al Jardine and Sean Lennon have recorded a mostly a capella remake of John Lennon's anthem, "Give Peace a Chance" for Bono's ONE project. Al also recorded a new version of "If I Had a Hammer" with Richard Barone. Watch the video here. (updated 6-12-13)
---


MADE IN CALIFORNIA CD BOX SET
The Beach Boys' Made in California, a career-spanning box set, is set for a August 27 release. This 6-CD set includes previously unreleased and long sought-after tracks, including "Goin' to the Beach," "California Feelin'," "Soul Searchin'," "You're Still a Mystery," "(Wouldn't It Be Nice To) Live Again," and more. The set also debuts 17 unreleased live recordings, dating from 1965-95, and a disc full of rarities selected by the band and the producers with longtime Beach Boys fans in mind. More info here. (updated 6-11-13)
---

50TH ANNIVERSARY CONCERT CD
The Beach Boys' Live: The 50th Anniversary Tour, a 2-CD set from last year's reunion tour, is set for a May 21, 2013 release. The tracklisting includes:
Disc 1

Do It Again
Little Honda
Catch A Wave
Hawaii
Don't Back Down
Surfin' Safari
Surfer Girl
The Little Girl I Once Knew
Wendy
Getcha Back
Then I Kissed Her
Marcella
Isn't It Time
Why Do Fools Fall in Love
When I Grow Up (to Be a Man)
Disney Girls
Be True to Your School
Little Deuce Coupe
409
Shut Down
I Get Around

Pet Sounds
Add Some Music to Your Day
Heroes and Villains
Sail On, Sailor
California Saga: California
In My Room
All This Is That
That's Why God Made the Radio
Forever
God Only Knows
Sloop John B
Wouldn't It Be Nice
Good Vibrations
California Girls
Help Me, Rhonda
Rock and Roll Music
Surfin' U.S.A.
Kokomo
Barbara Ann
Fun, Fun, Fun
(updated 4-8-13)
---

NEW CATALOG REISSUES IN STEREO AND MONO
Twelve Beach Boys studio albums have been digitally remastered by Mark Linett and released on CD and digitally, most featuring mono and stereo mixes on the same disk. The albums are Surfin' U.S.A., Surfer Girl, Little Deuce Coupe, Shut Down, Volume 2, All Summer Long, Today!, Summer Days (And Summer Nights!!), Party!, Pet Sounds, Smiley Smile, Sunflower (stereo mix only), and Surf's Up (stereo mix only). These releases mark the stereo debut of Smiley Smile and Party!, while Today! and Summer Days (And Summer Nights!!) are being released in stereo for the first time in their entirety. (updated 9-24-12)
---

Reader's Digest Music released a new box set in early July 2012 titled The Legendary Beach Boys. This package includes a 2-CD compilation of 36 of the BBs' biggest hits, plus a bonus CD of their new album, That's Why God Made the Radio. This 3-disc set is available for pre-order at the Reader's Digest website, and costs $34.96, with free shipping. (6-15-12)
---

The Beach Boys' first new studio album since 1996, That's Why God Made the Radio, was released on CD, digital, and vinyl in 2012. The principals are Brian Wilson, Mike Love, Al Jardine, Bruce Johnston, and David Marks.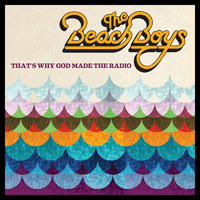 Tracklisting:
Think About the Days
That's Why God Made the Radio
Isn't It Time
Spring Vacation
The Private Life of Bill and Sue
Shelter
Daybreak Over the Ocean
Beaches in Mind
Strange World
From There to Back Again
Pacific Coast Highway
Summer's Gone
(updated 3-1-12)
---

The Beach Boys 50th Anniversary Commemorative 'ZinePak was released May 1, 2012. This package includes an 11-track CD featuring the new version of "Do It Again," plus a 72-page magazine with rare photos and new interviews with Brian Wilson, Mike Love, Al Jardine, Bruce Johnston, and David Marks. The BB 'ZinePak will be sold only at WalMart. (4-20-12)
---

Al Jardine's A Postcard from California (previously available only as a digital/burn on demand release) was finally released in physical CD format on April 3, 2012, on Waterfront Entertainment/Robo Records. The CD will have three bonus tracks, including "Waves of Love" (with Carl Wilson vocals), "California Dreamin'" (featuring Glen Campbell, David Crosby, and John Stamos) and a remake of "Sloop John B" (based Al's book, Sloop John B: A Pirate's Tale). For more info, see story below. (updated 4-2-12)
---

THE SMILE SESSIONS
Capitol Records released the Beach Boys' long-lost album Smile, in November 2011. Titled The Smile Sessions, the set is available in multiple versions — a two-CD set; a two-disc vinyl edition, a limited-edition boxed set, and digital. Mark Linett and Alan Boyd co-produced the release.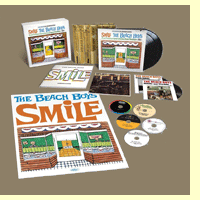 The Smile Sessions box set consists of five CDs, two vinyl LPs in gatefold covers, two vinyl 45s ("Heros & Villains" and "Vege-Tables") with pic sleeves, a reproduction of the original Smile insert booklet, a poster of Frank Holmes' cover art, and a 60-page hardbound book. (Click on the image below to see the box set package.) An "Intro to Smile" video with interviews from the individual Beach Boys, Mark Linett, and Alan Boyd is now available from the BBs' YouTube channel. Footage from one of the "Good Vibrations" recording sessions is included in the intro video.


The book has liner notes from Beach Boys Brian Wilson, Mike Love, Alan Jardine, and Bruce Johnston, as well as contributions from artist Frank Holmes, Peter Reum, Craig Slowinski, Tom Nolan, Dominic Priore, Marilyn Wilson-Rutherford, Diane Rovell, Dean Torrence, Mark Volman, Michael Vosse, David Anderle, and Danny Hutton. There are also lyrics, illustrations by Frank Holmes, previously unreleased photos, an in-depth sessionography, and more. (updated 10-28-11)

Smile Sessions links:
---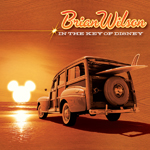 Brian Wilson has released In the Key of Disney, an album of Brian's takes on 11 Disney film music classics. Tracks include "Baby Mine," "I Just Can't Wait to Be King," "Stay Awake," and "When You Wish Upon a Star" (the song that inspired "Surfer Girl"). Listen to "Heigh-Ho/Whistle While You Work," courtesy of brianwilson.com. The album is on Disney Pearl Records. Available in stores, online, and iTunes; Amazon is offering versions with bonus tracks. (updated 8-25-11)
---

Brian also contributes a track to the new multi-artist Buddy Holly tribute album, Listen to Me. Brian does his own take on the title song, "Listen to Me," now available as a free download from RollingStone.com. The extended EPK is also available for viewing on YouTube. (updated 8-20-11)
---

The Beach Boys reunited in the studio this summer (2011) to test the recording waters once again, working on a new version of "Do It Again." (7-9-11)
---

The Beach Boys have released a limited-edition 7-inch vinyl single of "Don't Fight the Sea" (the group track from Al Jardine's A Postcard from California, listed under their individual names) backed with "Friends (a capella)," a previously unreleased version from 1968. Proceeds from this single will benefit Japanese Red Cross relief efforts. "Don't Fight the Sea" is available in record stores and also available via Al Jardine's website and Sound Stage Direct. (updated 4-22-11)
---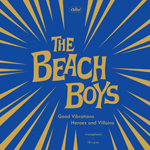 In celebration of Record Store Day, Capitol/EMI has released a limited edition vinyl pressing of The Beach Boys' "Good Vibrations," backed with "Heroes and Villains." This release consists of a limited edition double 78 RPM (yes, really!) set with the original single release mixes on one disc and alternate versions of both songs on the other disc. (updated 4-7-11)
---

David Marks plays guitar on a new Francine Reed track, "Surrender," which was written by BB collaborator Stephen J. Kalinich and Jez Graham (of the Summertime Blues Band). Now available as a download single from iTunes, Amazon, and CD Baby. (3-6-11)
---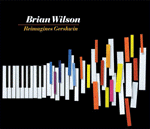 Brian Wilson's newest album project, Brian Wilson Reimagines Gershwin, has been released. Tracks on BWRG include "Rhapsody in Blue," "The Like in I Love You," "Summertime," "I Loves You Porgy," "I Got Plenty of Nothin," "It Ain't Necessarily So," "'S Wonderful," "They Can't Take That Away from Me," "Our Love Is Here to Stay," "I've Got a Crush on You," "I've Got Rhythm," "Someone to Watch Over Me," and "Nothing But Love." A bonus track is available for those who purchase the album from iTunes. (updated 8-11-10)
---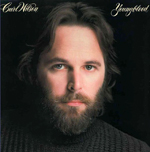 Carl Wilson's second solo album, Youngblood, has been reissued on CD by Iconoclassic Records. Youngblood was originally released in 1983 and as a Japanese import CD in the early '90s. This will be the album's first release on CD in the U.S. (updated 9-26-10)
---


Al Jardine's new album A Postcard from California will be released digitally on iTunes, Tuesday, June 29, 2010. (No information is available at this time on other possible formats.) The track listing and audio samples are available at Alan's website at www.aljardine.com.


Alan has been working on the new album over the last few years. He will be joined by some very special guests on this project, including Brian Wilson, Carl Wilson, Mike Love, David Marks, Bruce Johnston, sons Matt and Adam Jardine, as well as Steve Miller, Gerry Beckley and Dewey Bunnell of America, David Crosby, Neil Young, Glen Campbell, Flea, Scott Mathews, Norton Buffalo, Alec Baldwin, and more...


The album touches upon California's history, climate, and energy problems, as well as various ecological topics. It also revisits the BB classic "Help Me Rhonda," with additional vocals by Steve Miller. A video of the song is posted on Alan's website.


One of the songs, "Don't Fight the Sea" was recorded in the late '70s/'80 for a proposed environmentally-themed duo album between Jardine and Mike Love, but was never completed. The song was not intended to be on a Beach Boys album, but group members were happy to lend their voices to the song, including the late Carl Wilson. Additional vocal and instrumental overdubs were recently added by Alan, Mike Love, and Brian Wilson.


Throughout the years, Alan has written and produced most of the ecological and social-themed songs for Beach Boys albums, including the "California Saga" suite from the group's 1973 Holland album, "Don't Go Near the Water" and "Lookin' at Tomorrow."


Also appearing as a special guest in an impromptu video is actor Alec Baldwin, reading "Tidepool Interlude," a tribute to California and its natural beauty written by Stephen John Kalinich, while Alan is shown producing the session. This video will also be released on Alan's website and YouTube on Tuesday, June 29, 2010.


BBFC's October 2007 interview with Al also appears on his website, in the "Articles" section. (6-23-10)
---

Brian Wilson and Alan Jardine are part of the all-star supergroup singing on the new version of "We Are the World," recorded on February 1, 2010. The song and video debuted during the Winter Olympics telecast and are now available via iTunes and other online music services. Proceeds from the remake will go to benefit Haitian earthquake relief efforts. (updated 3-9-10)
---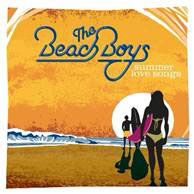 A new 20-track Beach Boys compilation, Summer Love Songs, is set for a May 19 US (May 18 international) release from Capitol/EMI in CD and digital download formats. SLS will include Dennis Wilson's rare track "Fallin' in Love" (aka "Lady"), a song that has been released only on imports previously. There will also be some new stereo mixes of classic BB songs. (4-6-09)
---

Brian Wilson has recorded a new version of "The Christmas Song" as a holiday gift to his fans. You can hear the song at Brian's website. (12-17-08)
---

Just in time for the holidays, Al Jardine is offering a new tune, "Big Sur Christmas," as a special gift for streaming or for download on his website. You can download the song as an mp3 by clicking on the MP3 button at the bottom left of the "Big Sur Christmas" webpage. (11-25-08)
---


Brian Wilson has released That Lucky Old Sun on Capitol Records. Capitol has an official website for TLOS (all-Flash site, plugin required). Brian is also touring behind the new album. For more details, see Brian's website or his MySpace page. (updated 8-22-08)
---

Stephen John Kalinich's 1969 collaboration with Brian Wilson, A World of Peace Must Come, will finally see release on Sept. 23, 2008. The album combines poetry performance with musical backing. (8-10-08)
---

Newly reissued CDs by David Marks & the Marksmen and Colours are available from David's website and his Marksmen website. (7-25-08)
---

Dennis Wilson's long out-of-print solo album was reissued June 17, 2008 on Caribou/Legacy. The two-disc set, titled Pacific Ocean Blue: Legacy Edition, contains a remastered version of his acclaimed 1977 solo album Pacific Ocean Blue, as well as his previously unreleased Bambu album, considered a lost classic by rock historians. Overall, this set includes 20 previously unreleased tracks from Dennis, as well as new liner notes (by David Leaf, Jon Stebbins, Ben Edmonds and David Beard) and photos (by Dean Torrence). For a special bonus track, Foo Fighters drummer Taylor Hawkins contributes new vocals and lyrics to Denny's instrumental track "Holy Man." (A second Hawkins version of "Holy Man" has instrumental augmentation by Queen's Brian May and Roger Taylor; it will be released separately and is not part of the POB:LE set.) An EPK video about POB:LE can be viewed here (link provided for information only). Audio clips may be heard at the POB:LE website, along with photos. (updated 6-23-08)
---

The Beach Boys: U.S. Singles Collection — The Capitol Years (1962-1965) was released on June 10, as a limited edition boxed set of 16 CDs and as a digital collection. Each of the deluxe boxed set's CDs includes an original single's A and B-sides, plus other versions of most tracks, from additional mono and stereo mixes to live recordings. Eight previously unreleased mixes are among the new collection's 66 tracks. For details and more information, see Capitol's Beach Boys website. (updated 6-9-08)
---

A new Beach Boys CD, Songs From Here and Back, is out. The album consists of previously unreleased tracks, with both vintage live concert recordings and new studio solo offerings. The limited-edition release is being sold through July 23 (while supplies last) at Hallmark Gold Crown stores. Full details may be found at the official CD website and at www.esquarterly.com. (updated 5-28-06)
---

One year after the birth of her daughter, Lola Sofia, Carnie Wilson has released her first ever solo album, A Mother's Gift: Lullabies From The Heart. A Mother's Gift is a collection of traditional and new songs, including a duet with her dad Brian on "You Are So Beautiful" and her take on two of her Beach Boy uncles' songs. Carnie's mother Marilyn also appears on the disc, as do her sister Wendy and cousin Justyn. The album is being released through Big3 Records, in celebration of Mothers Day, and may be ordered from www.carniewilsonmusic.com. (4-25-05)
---

Brian Wilson has released a new Christmas album, What I Really Want for Christmas, on Arista. The album includes a song cowritten with Bernie Taupin (Elton John's longtime lyricist). The record company has assembled a promo "Advent Calendar" for the album, with video footage and competitions. Sample audio tracks and a video EPK are available online at Brian's website. (updated 12-1-05)
---

The reunited Wilson Phillips (Carnie and Wendy Wilson and Chynna Phillips) have released a new CD, California. The album has a West Coast theme and features songs first made famous by fellow Californians. The women pay homage to their parents with new versions of "Monday Monday" and "In My Room." Brian Wilson guests on "In My Room" (vocals and piano). (updated 9-7-04)
---

There's a new Al Jardine song, "California Recall Blues," available for free download at his website (Flash plugin required). Alan also has a children's project scheduled for release in spring of 2005 through Byron Preiss. The book is titled Sloop John B and includes an accompanying CD. (updated 5-12-04)
---

David Marks has an all-new CD of original material, Something Funny Goin' On available via his website. (updated 1-27-04)
---

The latest platinum Beach Boys compilation, Sounds of Summer collects 30 of the band's Top-40 singles, including their four No. 1 hits, "I Get Around," "Help Me, Rhonda," "Good Vibrations," and "Kokomo." A limited edition version of the collection, Sights & Sounds of Summer, includes a DVD of vintage BB footage packaged with the CD. (updated 6-29-04)
---

Brian Wilson Presents Smile, a studio recording by Brian, with his touring band (featuring members of the Wondermints, Scott Bennett, and Jeff Foskett, among others) and the Stockholm Strings 'n' Horns, is now available on Nonesuch Records. This newly-recorded product is based on the performance version of Smile. (Note: This is NOT a release of the legendary Beach Boys' Smile recordings, which have yet to be compiled into a definitive package.) The album is also available on 180-gram audiophile vinyl LP format, as a 2-record set which includes 4 instrumental tracks from the BWPS sessions. Brian also released a UK-only single version of "Wonderful"/"Wind Chimes." The limited-edition 7" single is on Must Destroy/Nonesuch Records and comes in three different colors of vinyl. (updated 10-10-04)
---

Brian Wilson released Gettin' in Over My Head, earlier this year on Warner's Rhino Records. The album features collaborations with Paul McCartney, Eric Clapton, Elton John, Van Dyke Parks, and brother Carl Wilson (in a reworked version of "Soul Searchin'"), among others. Tracks include "City Blues," "Desert Drive," "The Waltz," "A Friend Like You," and "How Can We Still Be Dancin'?" More information can be found on Brian's website. (updated 8-18-04)
---

There is yet another reissue of The Beach Boys' Pet Sounds album, this time in the DVD Audio format, from EMI/Capitol. The album can be played on any DVD player, in mono, stereo or DTS 5.1 surround sound. It includes seven bonus music tracks; a 1966 promo film for the album; and a sessionography, photo gallery, and new liner notes by David Leaf. Brian Wilson's Pet Sounds Live — a completely separate work, not to be confused with the Beach Boys' DVD-A above — has been released on CD and video. (updated 6-29-04)
---

One in a Million is a special release CD that accompanied the Winter 2004 issue of Endless Summer Quarterly, with new and previously unreleased recordings from:

Billy Hinsche ("One in a Million")
Scott Bennett with Brian Wilson, Nick Walusko, and Jeff Foskett ("No Wrong Notes in Heaven")
Michael Angeloff with Carl Wilson ("Here and Now .... Is Forever [acoustic version]")
David Marks ("You and I")
Al Jardine (1996 version of "California Saga")
Alan Boyd with Brian Chidester
In Blooms' Justyn and Carl B. Wilson ("Baby Blue")
Carl B. Wilson ("Touch Your Skin," co-written by Stephen J. Kalinich)
Gary Griffin with Jeff Foskett ("I Wanted You to Know")
Adam Jardine ("While You Sleep")
Stephen Kalinich ("The Magic Hand")
The Olive Branch
Dennis Diken
Popgems
Spihunt
And others
Please note: The Winter issue and CD are available to DW Bash attendees and ESQ subscribers only. Order today at Endless Summer Quarterly, P.O. Box 470315, Charlotte, NC 28247. Subscription rates are US $25 for 4 issues ($30 for Canada and Mexico; $35 throughout the rest of the world). Sample issues are $8 ($10 outside U.S.). U.S. funds only. Make checks payable to: Endless Summer Quarterly. ESQ accepts Paypal payments, pay to esqeditor@aol.com. For more information, visit the ESQ website. (updated 4-17-04)
---

The Beach Boys' Live at Knebworth 1980 performance has been released on CD in the UK on Eagle Records. The album is available in stores and also through online retailers. The U.S. release is out under the title Good Timin: Live at Knebworth 1980. The concert is also available on DVD/VHS.



KNEBWORTH PRESS RELEASE:
Beach Boys — Lost Recordings Recovered

The tapes were filed away, some mislabeled and ultimately forgotten. This historic concert was to be the last time that the original Beach Boys — Brian Wilson, Mike Love, Carl Wilson, Dennis Wilson, and Alan Jardine — [along with sixth Beach Boy Bruce Johnston] would appear together on a UK stage.


On a cold and rainy summer night in June, 1980, the Beach Boys played to a capacity crowd at a rock festival in England — a rocking, stomping show that got the crowds up on their feet and brought a bit of California sunshine to the tens of thousands of fans who packed the show. It was a great and special evening for both the Beach Boys and their fans — and one of the few from that era that featured all six Beach Boys — Mike, Carl, Dennis, Alan, Bruce, and Brian. The setlist covers all of the essential hits, as well as a few gems from the group's L.A. (Light Album) and Keepin' the Summer Alive albums from 1979 and 1980.


Mike's in top form, Carl's vocals are exquisite as ever, Al shines on a few numbers of his own, Bruce lends solid enthusiastic support throughout, Brian quietly plugs away at his grand piano as usual, and Dennis, recently reinstated in the band after a year's hiatus, pounds out the beat with a relentless abandon that keeps the entire group on their toes. You can see Dennis' strength in his first beats of the drums as the show opens.


The concert was videotaped and recorded on then state-of-the-art multi-track tape for a possible album and worldwide TV special that never happened. A few clips were shown in a 1980 segment of ABC's 20/20 on the group. A few song clips were used in the group's own 20th anniversary TV special, and a rough mix of the album was prepared by Bruce Johnston and Steve Desper, yet never saw the light of day until recently. The tapes were filed away, some were even mislabeled and ultimately forgotten, until a production and research team began work on the Grammy-nominated Endless Harmony special in 1998. As a result, all of the videotapes were uncovered, yet only the 24 track audio masters needed for Endless Harmony, which included "Darlin" and "God Only Knows," were taken to final mixes.


For the first time ever, all of the elements from this historic concert were finally located and are now brought together from all of the original video and audio tapes to make a truly unique presentation of the legendary Beach Boys. (2-19-03)
---


Alan Jardine's first solo release, "PT Cruiser," is now available via his website. The CD features the finished track, an instrumental-only version, and an a capella version. Cost is $10.00 (US) plus $2.95 shipping. You may order online through PayPal with a credit card, or send a check or money order to Al Jardine CD, P.O. Box 471128, Charlotte, NC 28247. Checks need to be made out to "Jardine Tours," with "PT Cruiser" in the note line. To join Al's fan club, please send a check for $20 U.S. (payable to "Jardine Tours") to Al Jardine Fan Club, 225 Crossroads Blvd, Box 435, Carmel, CA 93923, or sign up online. Go to aljardine.com for more information on Al's CDs and club. (updated 4-13-02)
---

Brian Wilson has released a new version of "White Christmas," available for download on his website along with a holiday message. Styx joins Brian and his band on the new recording, and Brian has returned the favor by providing vocals on a track from Styx's new album, Cyclorama. (updated 2-16-03)
---

Brian Wilson has released Pet Sounds Live CD, recorded in England earlier this year. The album is on Sanctuary Records. Some of the international releases will have bonus tracks. More details on Brian's website. (5-9-02)
---

Brian Wilson and Blondie Chaplin appear as guest vocalists on Anton Fig's (drummer for The Late Show with David Letterman) new album, Figments. Brian and Blondie sing on "Hand on My Shoulder," and Blondie appears on other tracks as well. For more information and to hear song samples, please visit Fig's website. (4-12-02)
---

The special Carl Wilson promotional CD Long Promised Road is now available again. Through a special arrangement with the Central L.A. Unit of the American Cancer Society, Surf's Up Collectibles is offering copies of Long Promised Road for only $50, plus shipping, with the majority of the proceeds from each sale benefitting the ACS. More details here.
---

Alan Jardine, Family & Friends' CD Live in Las Vegas, is now available via Al's website. Samples and liner notes can be found on the CD Baby ordering site. Al is also taking a related act, Al Jardine's All Star Beach Band, out on the road. This configuration will also incorporate band members (and songs) from both the Surfaris and the Ripchords. (updated 5-28-02)
---

Several of Brian Wilson's solo songs, including "Lay Down Burden" and "Love and Mercy," are featured on the Orange County soundtrack. The Beach Boys' song "Fourth of July" is featured on a new patriotic compilation called United We Stand, set for a Nov. 6, 2001 release on Capitol. All proceeds from the album benefit the American Red Cross. (updated 1-27-02)
---

Brian Wilson's Live at the Roxy album has been reissued for sale in stores on Oglio Records. The retail version of the album will have three bonus tracks. The Japanese release has different bonus tracks, as does the UK version. (updated 1-17-02)
---

Brian Wilson has recorded a brand new version of "Silent Night." This gift to his fans is available as a free download, along with a brief message, from Brian's webpage. A previous Christmas song from Brian, "On Christmas Day," is now available on the anthology 20 Christmas Stars III (Kid's Records, CMND-0149). The CD benefits the Children's Health Charities and seems to be found only at Wal-Mart and Surfs Up Collectibles. (updated 12-21-01)
---

A new BB album, a two-CD anthology of B-sides, alternate takes and rarities (including home rehearsals), called Hawthorne, CA, is now out. Read the full Hawthorne, CA liner notes at Capitol's BB site and enter to win a free copy of the Hawthorne album signed by Alan Jardine, Mike Love, and Bruce Johnston. (5-25-01)
---

All Capitol '60s reissues out now: The Beach Boys' sixties CDs have been reissued this year in their original twofer format with packaging and bonus tracks intact, plus digitally remastered sound. Titles include Surfin' Safari/Surfin' USA, Surfer Girl/Shut Down Vol. 2, Little Deuce Coupe/All Summer Long, Today!/Summer Days (And Summer Nights!!) the corrected remaster of Pet Sounds, Party/Stack-O-Tracks, Smiley Smile/Wild Honey, Friends/20/20 and Concert/Live in London. With the release of the '70s and '80s catalog (also in twofer format) last year on CD, the majority of the Beach Boys recorded catalog is once again readibly available. See Capitol's Beach Boys site for more details. (updated 5-21-01)
---

The Honeys Collection CD, a comprehensive anthology of their music career, contains songs written and produced by Brian Wilson. (6-6-01)
---

The Beach Boys' live performance of "God Only Knows" from Farm Aid 1996 is included in a new 2-CD compiliation of music from various Farm Aid benefits over the years. The BB's "Feel Flows" is featured both in Cameron Crowe's new film Almost Famous and on the accompanying Grammy-winning soundtrack album.
---

A new reissue of the Beach Boys' Lost and Found album, titled Surfin' has been released on the Varese Sarabande label, with Gary Usher bonus tracks featuring several BBs as session musicians. (5-12-00)
---

The Beach Boys "Greatest Hits" packages have been revamped with a new series of anthologies. Previously issued hits anthologies will be phased out. Vol. 1 is a reissue of 20 Good Vibrations, retitled Greatest Hits, Vol. 1: 20 Good Vibrations. The new companion volume Greatest Hits, Vol. 2: 20 More Good Vibrations covers the period 1963-70. Both albums were released on September 21, 2000. A third anthology, Greatest Hits Volume 3: Best of the Brother Years) was released in early February, 2000. Covering the period of 1970-1986, tracks include "Add Some Music To Your Day," "Susie Cincinnati," "This Whole World," "Long Promised Road," "Disney Girls (1957)," "'Til I Die," "Surf's Up," "Marcella," "Sail On, Sailor," "The Trader," "California Saga (On My Way to Sunny Californ-i-a)," "Rock and Roll Music," "It's OK," "Honkin' Down the Highway," "Peggy Sue," "Good Timin'," "Goin' On," "Come Go With Me," "Getcha Back," and "California Dreamin'." For more details and news of related events, visit Capitol Records' BB website. (updated 2-23-00)
---

The Endless Harmony album consists almost entirely of previously unreleased Beach Boys recordings, including live, studio, and alternate takes. For a detailed description of Endless Harmony's tracks, click here to read Brad Elliott's liner notes. The album is a companion soundtrack anthology to a video biography, Endless Harmony: The Beach Boys and Their Music, which airs periodically on VH-1. Directed by Alan Boyd, this documentary includes recent and vintage interviews, performance highlights, and rare footage. (A longer home video version will be released by Capitol on March 14, 2000.) (8-22-99)
---
MORE PROJECTS OF NOTE

Omnivore Recordings has released the digital EP Break Away by the group Snow, featuring four previously unreleased tracks found in the Beach Boys' archives. These tracks were produced by Murry Wilson and Rick Henn, and include "Wilderness," "Bless Me," and covers of the BB's "Break Away" and "We're Together Again." (updated 12-26-19)

Brian Wilson has recorded a new Christmas record, "On Christmas Day," with his current touring band. The song is available for download on Brian's website. Brian says: "This is a little Christmas present from me to you. Thanks again for your loyalty and support during all these years and I hope to see you in your home towns maybe sometime next year. I hope you enjoy the Christmas record as much as I enjoyed making it." (12-13-00)

Rhino Records has rereleased Brian Wilson's 1988 solo album, Brian Wilson, with bonus tracks, some previously unreleased. (updated 10-27-00)

Former BB Blondie Chaplin (most recently heard and seen backing the Rolling Stones) is finishing up a new solo album, Fragile Thread. Visit the Flames fan site for more information.

David Marks has a new CD, Work Tapes, out. For more information, visit Dave's website. (10-15-99)

Alan and Matt Jardine contributed a track, "Papa Loved Mama," to the Garth Brooks tribute CD, New Friends in Low Places. (updated 8-24-99)

Brian Wilson recorded a version of "Little Deuce Coupe" with Brian Setzerfor the MOM III album on Surfdog Records, to benefit the Surfrider Foundation. (updated 7-99)

Pet Sounds was reissued on CD and vinyl with both mono and stereo versions of the classic album, plus bonus track. Click the link to read Brad Elliott's liner notes and track notes for the album. (updated 8-31-99)

One (or more) of Brian Wilson's Midwest shows was recorded for later presentation on HBO and for a possible live album to be released later this year.

Mike Love has contributed a track to the ABBA — A Tribute to the 25th Anniversary Celebration album on Relativity Records. "On and On and On" originally appeared on Mike's solo album, Looking Back with Love.

The Beach Boys' classic, "Don't Worry Baby," has been digitally remixed in a Surround Sound version of the song that was done for the new Drew Barrymore film Never Been Kissed. A RealAudio interview with Brian and Drew can be found on Capitol Records Never Been Kissed soundtrack website. (5/12/99)

Brian Wilson's 1998 solo album Imagination.

Bruce Johnston's project with the Royal Philharmonic Orchestra, Symphonic Sounds: Music of the Beach Boys.

Ultimate Christmas, is a reissue of the '64 Christmas album in its entirety, plus bonus tracks from the unreleased '77 Christmas album. For a detailed description, read Brad Elliott's Ultimate Christmas track notes.

Brian Wilson provides backing vocals to Tammy Wynette's version of "In My Room," on the multi-artist tribute collection dedicated to Wynette, Tribute to Tradition.

The Jardines. Alan Jardine has recorded some tracks for an album with his sons Matt and Adam, aka The Jardines.

Mike Love, Bruce Johnston and David Marks guest on José Hernandez and Mariacho Sol de Mexico's album, Acapulco Girls.

Pet Sounds Sessions, The Beach Boys' four CD box set with mono version, stereo mix, demos, alternate mixes, vocal- and instrumental-only versions, and a 120-page CD-size book; available in stores now.

Salute to NASCAR, Bruce Johnston, Mike Love, David Marks, and Dean Torrence's limited-release album of automotively-themed classics.

Perfect Harmony, a specially-packaged, limited-edition Beach Boys compilation from Capitol

Brian Wilson joins his daughters for four tracks on Carnie and Wendy's recent album, The Wilsons.

Brian Wilson and his daughters appear on a various artists compilation CD called Christmas Spirit, a benefit project for the Children's Defense Fund.

Bruce Johnston and Mike Love guesting on the King's Singers' album Spirit Voices.

Brian Wilson does an acoustic piano number on Windham Hill's Songs Without Words, a various artists instrumentals album.

Beach Boys' track on MOM II, a Surfrider Foundation benefit project.

The Beach Boys' 1996 album, Stars & Stripes, Vol. 1

Maintained by the webteam | Last updated August 24, 2022