Archives

(Note: These items are presented as is.
Some links are outdated and may not work any more.)

2011

THE BEACH BOYS SMILE IS HERE — FINALLY!
Capitol Records released the Beach Boys' long-lost album Smile, in November 2011. Titled The Smile Sessions, the set is available in multiple versions — a two-CD set; a two-disc vinyl edition, a limited-edition boxed set, and digital. Mark Linett and Alan Boyd co-produced the release.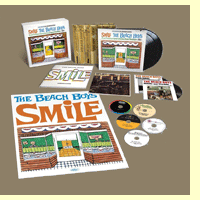 The Smile Sessions box set consists of five CDs, two vinyl LPs in gatefold covers, two vinyl 45s ("Heros & Villains" and "Vege-Tables") with pic sleeves, a reproduction of the original Smile insert booklet, a poster of Frank Holmes' cover art, and a 60-page hardbound book. (Click on the image below to see the box set package.) An "Intro to Smile" video with interviews from the individual Beach Boys, Mark Linett, and Alan Boyd is now available from the BBs' YouTube channel. Footage from one of the "Good Vibrations" recording sessions is included in the intro video.


The book has liner notes from Beach Boys Brian Wilson, Mike Love, Alan Jardine, and Bruce Johnston, as well as contributions from artist Frank Holmes, Peter Reum, Craig Slowinski, Tom Nolan, Dominic Priore, Marilyn Wilson-Rutherford, Diane Rovell, Dean Torrence, Mark Volman, Michael Vosse, David Anderle, and Danny Hutton. There are also lyrics, illustrations by Frank Holmes, previously unreleased photos, an in-depth sessionography, and more. (updated 11/2/11)

Smile Sessions links:

The Fall '11 issue of the BBFC Newsletter is out, with an interview with Matt Jardine. To order, see here. (11/30/11)

A biopic of Dennis Wilson's later years, tentatively titled The Drummer, is planned for 2012. Aaron Eckhart has been signed to portray DW and Vera Farmiga to play Christine McVie (Fleetwood Mac). Dennis' son Carl B. Wilson and daughter Jennifer Wilson will serve as co-producers on the film. Music from Dennis' Pacific Ocean Blue, as well as previously unreleased Dennis Wilson and Beach Boys music will be featured in the soundtrack. (updated 1/31/12)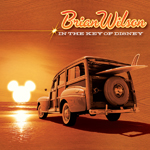 Brian Wilson has released In the Key of Disney, an album of Brian's takes on 11 Disney film music classics. Tracks include "Baby Mine," "I Just Can't Wait to Be King," "Stay Awake," and "When You Wish Upon a Star" (the song that inspired "Surfer Girl"). Listen to "Heigh-Ho/Whistle While You Work," courtesy of brianwilson.com. The album is on Disney Pearl Records. Available in stores, online, and iTunes; Amazon is offering versions with bonus tracks. (updated 8/25/11)

Brian also contributes a track to the new multi-artist Buddy Holly tribute album, Listen to Me. Brian does his own take on the title song, "Listen to Me," now available as a free download from RollingStone.com. The extended EPK is also available for viewing on YouTube. (updated 8/20/11)

The Beach Boys were inducted into the California Hall of Fame, along with Buzz Aldrin, Magic Johnson, Carlos Santana, Amy Tan, and others. The governer and first lady of California made the selection for the sixth annual induction, honoring "legendary people who embody California's innovative spirit" (press release). The ceremony took place on Dec. 8, 2011 at the Memorial Auditorium, 1515 J Street in Sacramento, CA. (updated 12/9/11)

Al Jardine's A Postcard from California (previously available only as a digital/burn on demand release) will finally be released in physical CD format, March, 2012, on Waterfront Records. The CD will have three bonus tracks, including one with Carl Wilson vocals. (updated 10/20/11)

Billy Hinsche brings us a second BB-themed documentary this year! 24 Hours is a fun look at the BB's 1991 tour (as they travel to 5 cities in one 24-hour period). The single-disc DVD is now available at www.billyhinsche.com. See the trailer here on YouTube. More. (updated 8/9/11)

The Beach Boys have released a limited-edition 7-inch vinyl single of "Don't Fight the Sea" (the group track from Al Jardine's A Postcard from California, listed under their individual names) backed with "Friends (a capella)," a previously unreleased version from 1968. Proceeds from this single will benefit Japanese Red Cross relief efforts. "Don't Fight the Sea" is available in record stores and also available via Al Jardine's website and Sound Stage Direct. Read the full story here, as reported by David Beard on the Examiner website: Part 1 and Part 2. (updated 4/22/11)

Congratulations go to Bruce Johnston, on the birth of his second grandchild, Eddie Johnston! (8/16/11)

The Beach Boys reunited in the studio this summer to test the recording waters once again, working on a new version of "Do It Again." (7/9/11)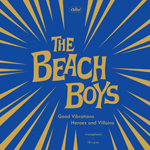 In celebration of Record Store Day, Capitol/EMI has released a limited edition vinyl pressing of The Beach Boys' "Good Vibrations," backed with "Heroes and Villains." This release consists of a limited edition double 78 RPM (yes, really!) set with the original single release mixes on one disc and alternate versions of both songs on the other disc. (updated 4/7/11)

Billy Hinsche's documentary on Carl Wilson is now available. Carl Wilson — Here and Now is a 2-disc DVD package and is now available from www.billyhinsche.com. See the trailers here and here on YouTube. More.


Billy is also teaching guitar classes online via SKYPE. For more details, go to his website. (updated 6/5/11)

Brian Wilson received the Chairman's Award for Sustained Creative Achievement at the 2011 NARM Music Business Convention in Los Angeles on May 12, 2011. (3/28/11)

REUNION APPEARANCE: Al Jardine joined fellow Beach Boys Mike Love and Bruce Johnston on Saturday, Feb. 5, 2011, for a 20-minute set at the Ronald Reagan Presidental Library & Museum, as part of the late former President's centennial birthday celebration. The Beach Boys were part of "A Concert for America: A Tribute to Ronald Reagan," video link here. The next day, the BBs joined Nancy Reagan onstage to sing "Happy Birthday" to former President Reagan. Photos of the event may be found on Al Jardine's website. (updated 2/14/11)

David Marks plays guitar on a new Francine Reed track, "Surrender," which was written by BB collaborator Stephen J. Kalinich and Jez Graham (of the Summertime Blues Band). Now available as a download single from iTunes, Amazon, and CD Baby. (3/6/11)

Al Jardine has a whale-watching video available for viewing here. (2/8/11)

ENDLESS SUMMER QUARTERLY
The Fall 2011 edition of Endless Summer Quarterly (ESQ) is now available. It features an interview with Brian Wilson on In the Key of Disney; Matt Jardine discusses life in music; John Cowsill shares his experiences of life on the road with the touring Beach Boys Band; news and reviews; and more.


ESQ's all-Smile edition features new Smile Q&A's with Brian Wilson and Mike Love; artist Frank Holmes takes us on a tour of the different meanings behind his three illustrations for the song "Cabin Essence"; Peter Reum offers an examination of Brian's exploration in life during the Smile era; Andrew G. Doe writes about the humor of Smile; Bill Tobelman studies the potential meanings behind the Smile music; and more. Individual issue: $10


Individual issues are $10. Subscription rates are US $30 for 4 issues ($34 for Canada and Mexico; $38 throughout the rest of the world). U.S. funds only. Make checks payable to: Endless Summer Quarterly. Send to ESQ at P.O. Box 470315, Charlotte, NC 28247. ESQ accepts Paypal payments, pay to esqeditor@aol.com. For more information, visit the ESQ website. (updated 11/30/11)

WE ARE THE SAND and SOUTH DOWNS WAY


BB collaborator Stephen J. Kalinich and BBFC member Peter Lacey, along with ESQ's David Beard, have joined forces on a new album, We Are the Sand. The album is available in CD from Pink Hedgehog Records and downloadable from iTunes. Peter and Stevie's other collaboration, South Downs Way, is also available. For more info, contact the good folks at Pink Hedgehog. (updated 12/14/11)

Jon Stebbins is working on an update of his Dennis Wilson: The Real Beach Boy. In the meantime, check out his latest, comprehensive book, The Beach Boys FAQ — All That's Left to Know about America's Band. (9/15/11)
Maintained by the webteam | Last updated February 15, 2017