Archives

(Note: These items are presented as is.
Some links are outdated and may not work any more.)

2015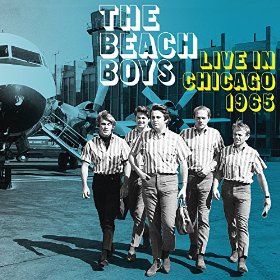 NEW! BEACH BOYS LIVE IN CHICAGO 1965
A new Beach Boys archival concert album, Live in Chicago 1965, was released Dec. 11, 2015 in digital format. The album has two complete shows with Brian, Dennis, and Carl Wilson, Mike Love, and Al Jardine, plus some bonus rehearsal tracks. This release joins Beach Boys' Party! Uncovered and Unplugged as 2015's end of the year archival treats. (updated 12-11-15)

AL JARDINE'S CHRISTMAS SINGLE
Al Jardine has released a digital single, "Hurry Up, Hurry Up, Santa Claus." The song is available from CDBaby. The single's sales (through Jan. 31, 2016) will be a fundraiser for children with cancer. Everyone who makes a donation will be entered in a drawing for a signed CD or the grand prize, a signed '70s modified Stratocaster. More info. (updated 12-9-15)

MIKE LOVE'S CHRISTMAS SINGLE
Mike Love has released a solo single, "(You'll Never Be) Alone on Christmas Day," now available for purchase in digital format. (updated 12-9-15)

GEORGE FEST 2014 SHOW COMING OUT ON HOME VIDEO
Brian Wilson and Al Jardine are two of the many musical artists who joined in the tribute to late Beatle George Harrison in Sept. 2014. A document of that show is now being released on audio and video on February 26, 2016. George Fest: A Night to Celebrate the Music of George Harrison will be available in the following formats: a two-CD/DVD set, a two-CD/Blu-ray package, and a high-quality three-LP vinyl collection with digital download. Brian and Al perform "My Sweet Lord." (updated 12-14-15)

BBs' "DARLIN'" FEATURED ON THE BIG BANG THEORY
The Beach Boys' classic "Darlin'" (from Wild Honey) featured prominently in the storyline of the Dec. 10, 2015, episode of CBS' The Big Bang Theory. (updated 12-11-15)

AL JARDINE'S TRIBUTE TO JOHN LENNON
In celebration of John Lennon's 75th birthday, Al Jardine hosted a singalong session of Lennon's "Imagine" at Strawberry Fields in New York City's Central Park. Some 200 people joined Alan and friend Larry Dvoskin to remember Lennon. Dvoskin has released his video of the event for public viewing. It will also be included in a UN/UNICEF video project of people from all over the world singing "Imagine." (updated 12-9-15)

MIKE LOVE ON iHeartRadio
Mike Love is hosting the Mike Love Holiday Radio channel on theiHeartRadio online service. (updated 11-25-15)

BRIAN WILSON 2016 TOUR NEWS
Brian Wilson will be touring behind the 50th anniversary of Pet Sounds in 2016. He will be performing PS in its entirety, as well as hits and fan favorites. Fellow BBs Al Jardine and Blondie Chaplin will join Brian on tour. (updated 12-6-15)

WISHES FOR A SWIFT RECOVERY TO DAVID MARKS
David Marks is home from hospital, resting and recovering from a heart procedure. Get well soon, David! More info here. (updated 10-17-15)

NEW ARCHIVAL BB PARTY! RELEASE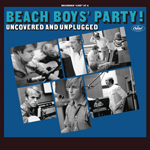 In celebration of the Party! album's 50th anniversary, Capitol/UMe is releasing a deluxe, expanded edition of the album, titled Beach Boys' Party! Uncovered and Unplugged, on Nov. 20, 2015. This 2-CD and digital set features 81 tracks, including the orginal album without the overdubbed party sound effects, plus 69 more songs and dialog from the Party! recording sessions. The package also includes photos from the sessions, essays by Beach Boys historians Alan Boyd and Craig Slowinski, and notes by Mark Linett. A vinyl LP of the Party! album's original 12 tracks, remixed, and remastered in the "Uncovered and Unplugged" style, will follow on December 11. More. (updated 10-23-15)

LOVE & MERCY VIDEO AND SOUNDTRACK
The Love & Mercy soundtrack is now available worldwide in digital format and will be released on CD on September 18. The film is now out in digital format and will be released in DVD and Blu-Ray on September 15. (updated 8-25-15)

"THIS IS ELVIS" SINGLE
"This Is Elvis" is an archival release single by Carl Wilson and his collaborator, Myrna Smith of The Sweet Inspirations (Elvis Presley's backup singers). The song was recorded in late 1980 and was originally considered for inclusion in the 1981 documentary film, This Is Elvis, but not used in the soundtrack. (updated 10-1-15)

SUMMER TOURS!
Brian Wilson is touring with fellow BBs Al Jardine and Blondie Chaplin, in support of his new No Pier Pressure album. Rodriguez (of Oscar-winning documentary Searching for Sugarman fame) will open. Press release here. Tour dates here. NOTICE: Brian's fall UK tour has been postponed until 2016.


Beach Boys Mike Love and Bruce Johnston will be touring the UK in June (with David Marks), Australia and New Zealand in November, Germany in December, as well as the USA throughout the year. VIP Meet & Greet/Soundcheck packages may be available for some shows. For more information, go to Mike Love's website (www.mikelove.com/VIP). (updated 7-28-15)

LOVE & MERCY BW BIOPIC
Love & Mercy, the Brian Wilson biopic, is set to hit theaters June 5, 2015. L&M is an "unconventional" portrait of Brian, with Paul Dano playing him in the 1960s (with The Beach Boys), intercut with John Cusack's portrayal of Brian's dark years under the control of Eugene Landy (Paul Giamatti) and his developing romance with second wife Melinda (Elizabeth Banks) in the 1980s. Watch the teaser and the preview for the film. Fans are compiling reviews and media for L&M here. (updated 6-4-15)

BLONDIE CHAPLIN GUESTING WITH KEITH RICHARDS
Blondie Chaplin is featured on four tracks of Keith Richards' new solo CD Crosseyed Heart, Keith's first solo album in 23 years. The album will be released on Sept. 18. (updated 7-28-15)

THE WRECKING CREW DOC
Brian Wilson is one of the music luminaries interviewed in the The Wrecking Crew documentary, which is now available on DVD in the US (and on July 13 in the UK). This music-filled documentary film tells the story of the unsung musicians who were the de-facto backing band on many of the number one hit records during the 1960s and '70s by Phil Spector, Frank Sinatra, Nancy Sinatra, Sony & Cher, Elvis, The Monkees, and many more. They also provided backing on the mid-'60s Beach Boys albums, notably Pet Sounds and Smile. These dedicated musicians, known as The Wrecking Crew, brought the flair and musicianship that made the American "West Coast Sound" a dominant cultural force around the world. Preview here. (updated 7-4-15)

NO PIER PRESSURE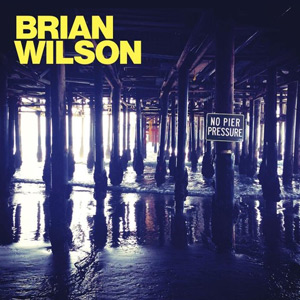 Brian Wilson's newest album project, No Pier Pressure, was released on April 7, 2015. NPP features a number of guest star appearances, including She & Him, Kacey Musgraves, Nate Ruess (of fun.), Sebu Simonian, and Mark Isham. Al Jardine, David Marks, and Blondie Chaplin have also contributed to the album (cover by Daria Wilson). More.


"The Right Time" and "Runaway Dancer" have been released as digital singles. "The Right Time," backed with "Sail Away," will also be released as a Capitol Records 7" vinyl single on Record Store Day, April 18, 2015, available at local independent record stores. Videos have been released for "The Right Time" (featuring Brian, Al Jardine, Scott Bennett, and others), "Runaway Dancer," (featuring Brian, Sebu, and Paul von Mertens), and more. Listen to the deluxe version of the album on Brian's VEVO channel — links to each song are here.


Brian and friends (including Al, Blondie, and Ricky Fataar) taped a live performance of the album on Dec. 12, 2014 at the Venetian in Las Vegas, which will air on PBS' Soundstage program in early April. It will also be available on home video DVD and Blu-Ray. (updated 4-9-15)
NPP & related videos:
Soundstage videos:

RECORD STORE DAY RELEASES
In addition to Brian Wilson's "The Right Time"/"Sail Away" Record Store Day release, Omnivore Recordings will release Sessions '64, a collection of tracks Brian wrote and produced for the Honeys, the Castells, and the Timers. This limited edition pressing will be on 10-inch gold-colored vinyl, available on April 18th at local independent record stores. (updated 3-12-15)

JACK REILEY (1942-2015)
Former Beach Boys' manager (early '70s) and lyricist, Jack Rieley, passed away in Berlin on April 17, 2015. Reiley most notably wrote the lyrics to Carl Wilson's "Feel Flows" and "Long Promised Road," and sang a guest lead on "A Day in the Life of a Tree." Our condolences go out to his family, friends, and colleagues. (updated 4-21-15)

BRIAN FEST: TRIBUTE CHARITY CONCERT
Brian Wilson was saluted by an all-star cast March 30, 2015, at Brian Fest: A Night to Celebrate the Music of Brian Wilson, a charity fundraiser concert at the Fonda Theatre in Los Angeles, CA. Performers included Brian himself, fellow BB Al Jardine, Wilson Phillips, Ann Wilson (Heart), Norah Jones, Brandon Flowers (The Killers), Boz Scaggs, and many more. More information. Watch the behind-the-scenes video of Brian Fest here: Part 1.


Proceeds will go to the Sweet Relief Musician's Fund, by way of the Jameson Neighborhood Fund. Brian Fest is part of the Best Fest series of charity tribute concerts honoring music icons. Brian guested at last year's George Fest, which saluted George Harrison. (updated 6-3-15)

MIKE LOVE QUESTION & ANSWER
Mike Love's website, mikelove.com, is launching "The Vibe Room," Mike's very own message board. Mike answered 20 questions from fans in a video post on March 9, 2015. Watch his responses here. (updated 3-10-15)

ALL-STAR CHARITY TRIBUTE TO THE BEACH BOYS AND THE CALIFORNIA SOUND / CHARITY ALL STAR FUNDRAISER FOR CITY OF HOPE
An all-star line-up of guest musicians & singers will get together in Agoura Hills, CA to perform a charity fundraiser show for the City of Hope, celebrating the music of the Beach Boys and the California Sound. Performers include Carnie and Wendy Wilson, Gary Griffin, Rob Bonfiglio, Tom Jacob, Don Randi, and Bob Cowsill, and many more. The show will take place on Thursday, July 2 at 8 p.m. at the Canyon Club & Special Events Center, 28912 Roadside Dr., Agoura Hills, CA 91301. For details, ticket information, and the full list of performers, go to the event's Facebook page. (updated 5-21-15)
Maintained by the webteam | Last updated June 15, 2020