---
---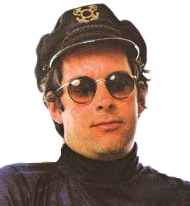 SAD NEWS: DARYL DRAGON (1942-2019)
Daryl Dragon, the musician best known as one half of the duo Captain and Tennille, died due to renal failure on Jan. 2, 2019, at the age of 76. A classically trained pianist, Daryl played keyboard for The Beach Boys onstage from 1967-1972. Mike Love gave him the nickname "Captain Keyboard," inspired by Daryl's trademark captain's hat. Daryl also co-wrote songs with Dennis Wilson, including "Lady" (aka "Fallin' in Love"), "Make It Good," and "Cuddle Up." Toni Tennille, Daryl's longtime partner and ex-wife, was with him when he passed away. She says, "He was a brilliant musician with many friends who loved him greatly. I was at my most creative in my life when I was with him." Those wishing to make donations in Daryl Dragon's memory are asked to support organizations doing research into brain diseases and conditions such as Parkinson's Disease or post-traumatic stress disorder. More. (updated 1-2-19)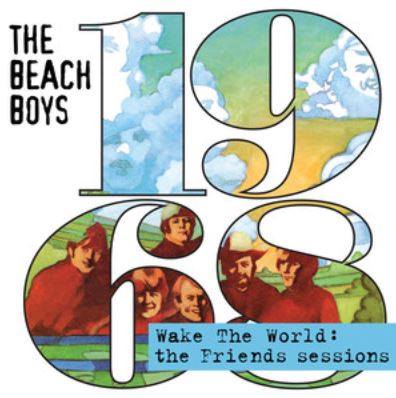 NEW 1968 BB DIGITAL RELEASES
A new Beach Boys digital release of 1968 recordings is out in December, 2018. Wake The World 1968: The Friends Sessions has 32 tracks and I Can Hear Music 1968: The 20/20 Sessions has 40 tracks, including outtakes, alternate versions, and a cappella mixes. The Beach Boys on Tour: 1968 (Live) digital release is also available on Dec. 14. (updated 12-13-18)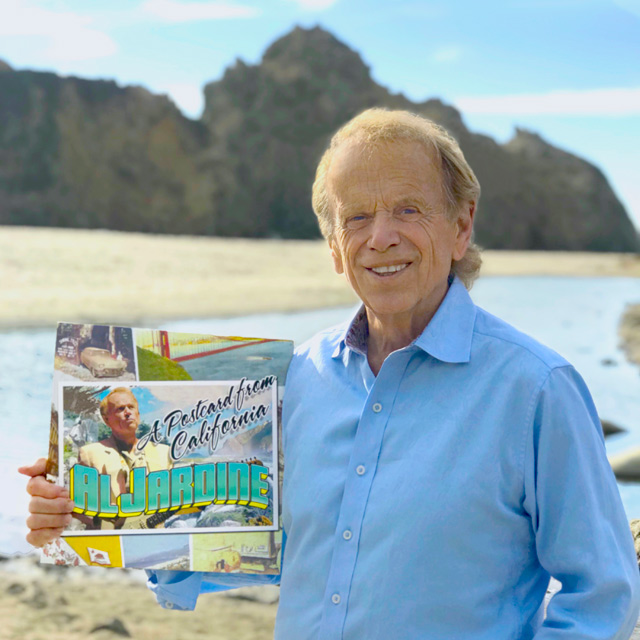 A VINYL POSTCARD FOR RECORD STORE DAY
Al Jardine's solo album A Postcard From California has been released for the first time ever on audiophile vinyl from Friday Music. The limited-edition album will be on 180-gram translucent blue vinyl and feature a gatefold cover, plus each copy will include an authentic autographed postcard from Al! It's available at participating Record Store Day stores. Watch the lyric video for the title track. More details. (updated 11-23-18)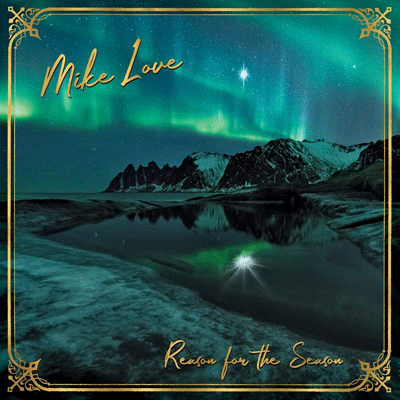 MIKE LOVE'S CHRISTMAS ALBUM
Mike Love has released a new collection of holiday songs Reason for the Season, via BMG, in CD and digital formats. The album is also be available on special festive vinyl. Reason for the Season features a guest appearance by Hanson, as well as contributions from All Love, a group composed of four of Mike's children (Ambha, Brian, Christian, and Hayleigh Love). Mike also recorded with Hanson, collaborating on the summer single "It's OK," released in August 2018. More information. (updated 11-23-18)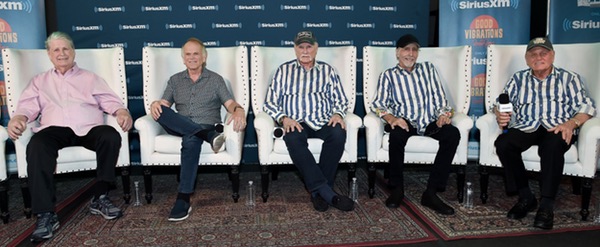 THE BEACH BOYS REUNITE FOR SIRIUS XM TOWN HALL Q&A

The surviving Beach Boys — (above, left to right) Brian Wilson, Al Jardine, Mike Love, David Marks, and Bruce Johnston — reunited, for the first time since 2012, for a SiriusXM "Town Hall" one-time event on July 30, 2018. The BBs met at Capitol Studios in Hollywood, CA for an intimate Q&A session with a select group of Sirius listeners. The session is moderated by Rob Reiner and will air on August 10 at 5 p.m. ET/PT on Sirius' Good Vibrations: The Beach Boys Channel (Ch. 4). Repeats run on Saturday, August 11 at 12 p.m. ET; Sunday, August 12 at 3 p.m. & 10 p.m. ET; Tuesday, August 14 at 2 p.m. ET; and Wednesday, August 15 at 11 p.m. ET. MORE. (updated 8-10-18)

SIRIUS XM BBs CHANNEL ALL SUMMER LONG
Pay satellite / online radio service SiriusXM launched a limited-run, full-time channel dedicated to The Beach Boys on Thursday, May 24, 2018. Good Vibrations: The Beach Boys Channel gave listeners a channel that, running through mid-August, featured not only the band's hits and rarities; but also included guest DJs and stories from Brian Wilson, Mike Love, Al Jardine, Bruce Johnston, and David Marks, all discussing song inspiration, their careers and lives on the road, and memories of Carl and Dennis Wilson. (updated 8-22-18)

BBs RETURN TO A CAPITOL FOURTH
Beach Boys Mike Love and Bruce Johnston are returning to this year's A Capitol Fourth broadcast. The concert will feature a special tribute to The Beach Boys, who will be honored for their extraordinary musical career as the fifth-ever recipients of "A Capitol Fourth's National Artistic Achievement Award." Past honorees include Gloria Estefan, Stevie Wonder, Reba McEntire and John Williams. Show host John Stamos will present the prestigious award to Mike and Bruce on behalf of the group. The show airs Wednesday, July 4, 2018 from 8-9:30 p.m. ET on PBS television and NPR radio, and will also be live-streamed on PBS, YouTube, Facebook and PBS online and available as Video on Demand for a limited time only, July 4 to July 18, 2018. (updated 5-31-18)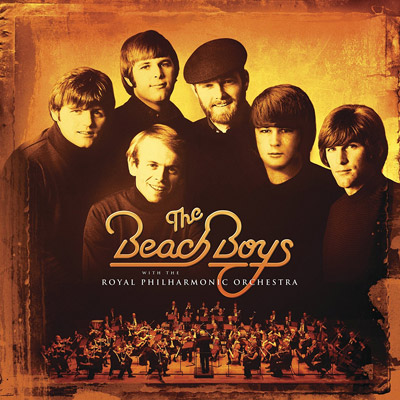 BBs AND THE RPO
The Beach Boys with the Royal Philharmonic Orchestra will be released on June 8 by Capitol/UMe. Produced by Nick Patrick and Don Reedman, the album pairs The Beach Boys' vintage vocal and instrumental performances with new symphonic arrangements, newly recorded by the Royal Philharmonic Orchestra at Abbey Road Studios — in the same vein as Patrick and Reedman's recent projects with Aretha Franklin's, Elvis Presley's, and Roy Orbison's catalogs. The album will be available in digital, CD, and 180-gram 2LP vinyl LP formats (2LP vinyl to be released August 17). Listen to "Fun, Fun, Fun" and watch the promo video. More details. (updated 12-8-17)

BRIAN WILSON GUEST VOCALS
Brian Wilson and Matt Jardine sing backing vocals on the title track for Janelle Monáe's new album, Dirty Computer. (updated 4-27-18)

NEW SMILE BOOK
A new book, Smile: La Symphonie Inachevée Des Beach Boys (Smile: The Unfinished Symphony of The Beach Boys), by Jean-Marie Pottier, is due out June 21. The book is only available in French. (updated 6-9-18)

BRIAN WILSON CANCELS MAY TOUR DATES
Brian Wilson has had succesful back surgery, which necessitated postponing his May tour dates, some of which have already been recheduled. Brian posted the following message on his website and social media accounts:
"Dear friends,


As some of you might know I have been having some issues with my back that has very recently gotten worse. It runs in my family, Carl had back problems as well. My doctors have told me that I need to have back surgery immediately. They are optimistic that this will finally relieve the pain.


Sadly, this means we must postpone the upcoming May shows. I'm very sorry for any inconvenience this may cause to everyone who was coming out to see us.


I know that my agents are already in the process of rescheduling and we will have some of the make up dates to announce very soon. We will get you all the info ASAP.


Please know that the music is in my heart and in my soul and me and the boys are looking forward to performing for you very soon.
Love & Mercy,
Brian
(updated 5-13-18)

NEW PET SOUNDS REISSUE
Pet Sounds has just been re-released in a limited colored vinyl LP edition by Capitol/UMe. Limited to 2000 copies worldwide and available only from The Sound of Vinyl, the collectible special edition presents the classic Beach Boys album's stereo mix on a 130-gram LP, pressed on split translucent yellow and green vinyl. More details. (updated 2-9-18)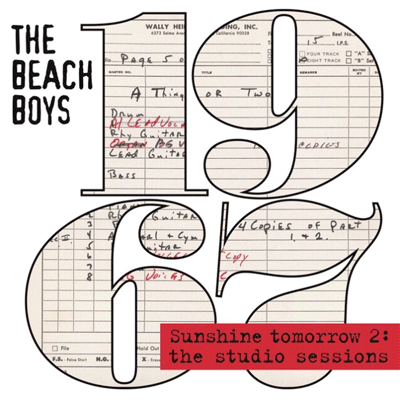 NEW 1967 BB DIGITAL RELEASE
Two new 1967-era Beach Boys collections has been released in digital format on Dec. 8, as companions to 1967 – Sunshine Tomorrow, released earlier this year. 1967 – Sunshine Tomorrow 2: The Studio Sessions includes more sessions from Smiley Smile, Wild Honey, and the abandoned Lei'd in Hawaii albums. 1967 – Live Sunshine contains live recordings from five 1967 concerts, for a total of 109 tracks. More details. (updated 12-8-17)

AL JARDINE STORYTELLER TOUR
Al Jardine will be heading out on the road for a series of acoustic, intimate shows titled "Al Jardine — A Postcard from California — from the Very First Song with a Founding Member of the Beach Boys." Al will be telling stories about the Beach Boys' music and singing, joined by his son Matt. More details. (updated 11-17-17)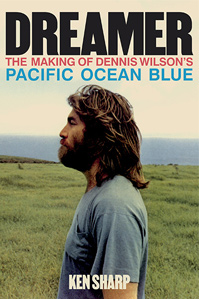 DENNIS WILSON POB BOOK
Ken Sharp's new book Dreamer: The Making of Dennis Wilson's Pacific Ocean Blue is now available for order. The 416-page book examines the backstory of DW's signature masterpiece. It is structured as an oral history, with interviews from many of the album's participants, fellow BBs, and family members. The book is available in soft-cover for $35 plus shipping, and in a very limited signed hardcover edition for $55 plus shipping. It's only available directly from Sharp, email him at to order your copy. More information. (updated 11-17-17)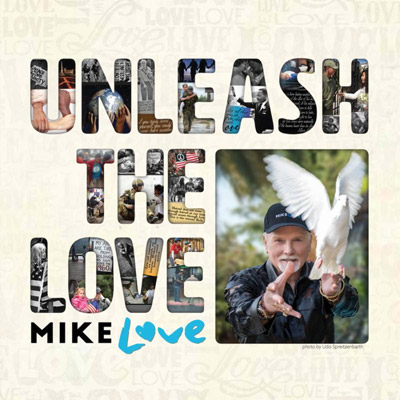 NEW MIKE LOVE SOLO ALBUM
Mike Love released a new double album on Nov. 17, 2017 through BMG. Unleash the Love features 13 brand new songs and 12 remakes of Beach Boys classics. The album is produced by Michael Lloyd. Listen to the title track off of the album here. Unleash the Love is available in CD, vinyl LP, and digital formats. More information. (updated 11-17-17)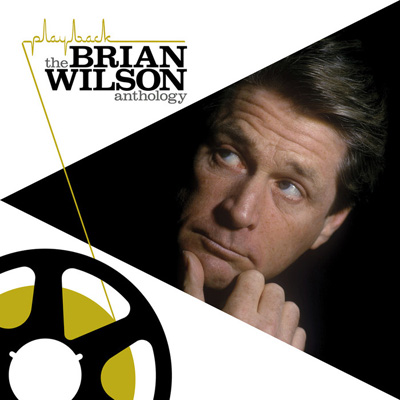 NEW BRIAN WILSON SOLO ANTHOLOGY
A new anthology of Brian Wilson's solo career, released on September 22, 2017, is available in multiple formats. Playback: The Brian Wilson Anthology contains tracks from Brian's solo albums, plus two previously unreleased songs, "Some Sweet Day" and "Run James Run." More information. (updated 9-22-17)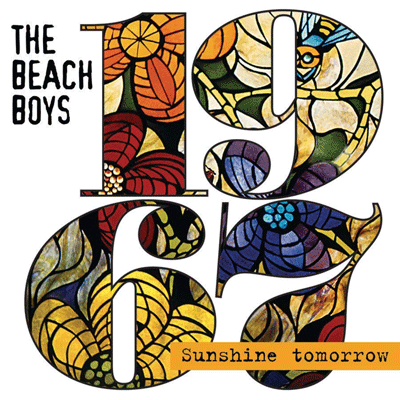 NEW ARCHIVAL BEACH BOYS RELEASE: 1967 – SUNSHINE TOMORROW
1967 - Sunshine Tomorrow is a new archival 2CD and digital collection from The Beach Boys, released worldwide on June 30 by Capitol/UMe. 1967-ST features producers Mark Linett and Alan Boyd's new, first-ever stereo mix of The Beach Boys' 1967 Wild Honey album and throws open the legendary band's vault to debut 54 sought-after 1967 rarities, 50 years after they were put to tape. Previously unreleased highlights on the new collection include The Beach Boys' shelved "live" album, Lei'd in Hawaii, studio recordings from the Wild Honey and Smiley Smile album sessions, and several standout concert recordings spanning 1967 to 1970. Wild Honey's new stereo mix will also debut in a 180-gram vinyl 50th anniversary edition on July 21. More information. (updated 6-30-17)

FREE TOUR E-BOOKLETS AVAILABLE
Download Endless Summer Quarterly's FREE 2014 tour program for Beach Boys Mike Love and Bruce Johnston's shows, complete with full color pictures. Also download ESQ's FREE 2014 tour program for Brian Wilson and Al Jardine's shows. Both books are in pdf format. (updated 12/2/14)

BB VIP PACKAGES AVAILABLE AT SELECT VENUES
Beach Boys Mike Love and Bruce Johnston personally invite you to become a Beach Boys VIP and sit in on their soundcheck, then come backstage for a preshow party. There will be a Q&A, some cool memorabilia, and a photo op! Check out Mike Love's website (www.mikelove.com/VIP) or the official BB website (www.thebeachboys.com) for available dates. See package details here. (updated 8/7/14)

Archived Hotline items.
(This section updated 2/9/18)

All This Is That
BB CONTACT INFORMATION

Mail may be sent to members of the Beach Boys through BBFC:


Beach Boys Fan Club, 50 S. Emery St. #4E, Pahrump, NV 89048.
Brian Wilson may also be contacted via his message board at brianwilson.com. Additionally, Brian Wilson, Mike Love, Alan Jardine, and David Marks all have official Facebook and other social media presences.
About BBFC
The club was started by Alice, the president, in 1973, when she wrote to rock magazines expressing an interest in seeing more articles about the Beach Boys. After one of her letters was printed, several people contacted her about forming a club. Ads in Rolling Stone generated more membership; the first newsletter was published in 1976. The Beach Boys' promotional people took an interest, resulting in BBFC's becoming the official Beach Boys fan organization.

HOW TO JOIN BBFC

SUBSCRIBE: You can receive our latest newsletter by joining the club. Basic membership is $5.00 ($8.00 in U.S. funds for overseas members). This includes five issues of our newsletter (published irregularly), with special interviews, news and other information, tour dates, editorials, and a classified section, as well as email bulletins for between-newsletter news.
Send your contact information and $5 ($8 overseas) in check or money order to the Beach Boys Fan Club, 50 S. Emery St. #4E, Pahrump, NV 89048. We have provided a pdf membership form for your convenience. (You do not need to include an SASE when sending payment.)
Links
to other Beach Boys/Brian Wilson sites on the Web!
Maintained by the webteam | Last updated January 1, 2019