---
---

THE BEACH BOYS' SAIL ON SAILOR BOX SET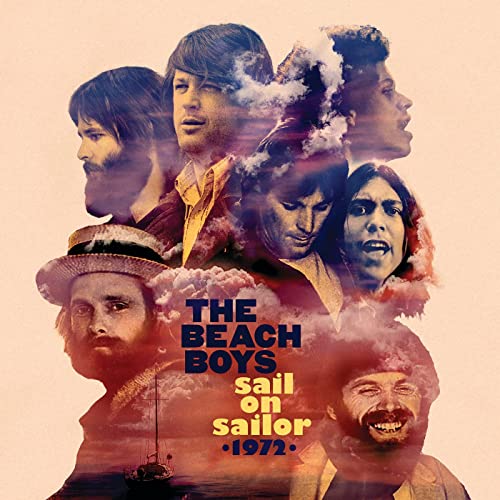 The Beach Boys' Sail On Sailor – 1972, their new box set, will be released on Dec. 2, 2022 via Capitol Records/UMe. This set puts the spotlight on the BBs' Carl and the Passions – "So Tough" and Holland albums. SOS '72 also includes a full concert recorded at NYC's legendary Carnegie Hall on Thanksgiving, 1972, the first-ever release of a complete BB concert from this era with the original setlist. The 105-track collection also includes a bounty of unreleased outtakes, live recordings, radio promos, alternate versions, alternate mixes, isolated backing tracks and a cappella versions, culled from the historic album sessions. The package includes a 48-page book, with notes by Howie Edelson, new and archival interviews with The Beach Boys, rare photos of the band, images of tape boxes and reels and other recording artifacts, producers' notes, and promotional memorabilia from the day, providing an in-depth look at the recording of these albums. Formats include 6 CDs, 2 CDs, 5 LPs + 7" EP, 2 LPs + 7" EP, and digital. Singles released for streaming on YouTube include: "You Need a Mess of Help to Stand Alone" (live from Carnegie Hall, 1972), "Carry Me Home," and "All This Is That (A Capella)." More information. (updated 11-10-22)

VENTURA INTERVIEW WITH AUTHOR DAVID LEAF, DEC. 8
Journalist Ivor Davis will bring his series, Ivor Davis: Up Close and Personal, to the Museum of Ventura County for a special interview with author David Leaf about his updated Brian Wilson bio book. The event takes place Thursday, December 8, 2022, from 6:30 p.m. to 8 p.m. PT. Guests are welcomed both in-person at the Museum's Ventura, CA campus at 100 E Main Street, and virtually via Zoom. Tickets are $10 for non-members in person, $5 for non-members via zoom and FREE for members. Tickets and more information. (updated 11-22-22)

DAVID MARKS ALBUMS ON BANDCAMP
David Marks has re-released his Back in the Garage album, recorded with Spanish surf band The A-Phonics, and Live at Eddie's Attic, with The Summertime Blues Band. Both albums are available for streaming and download on David's Bandcamp site. (updated 11-22-22)

LONG PROMISED ROAD LIMITED EDITION RECORD DAY RELEASE
Brian Wilson's Long Promised Road: Original Motion Picture Soundtrack (already available on CD and digital) will be released on limited-edition sea blue vinyl for Record Store Day Black Friday, Nov. 25, 2022, and sold at local independent record stores. More information. (updated 9-16-22)

NEW MUSIC VIDEO SERIES FOR CLASSIC BB SONGS
The Beach Boys present a four-part video series featuring some of their iconic songs — "Barbara Ann," "Don't Worry Baby," "Wouldn't It Be Nice," "God Only Knows" — set to a captivating, time-honored story. Each chapter builds on itself to become one long narrative. "Barbara Ann" premiered Sept. 9, 2022 at the Beach Boys official YouTube channel; the series will play out over back-to-back weekends. Press release. (updated 9-9-22)

AL JARDINE'S A POSTCARD FROM CALIFORNIA REISSUE
Al Jardine's A Postcard From California was re-released on digital media on Sept. 2, just ahead of Al's 80th birthday (Sept. 3). A CD re-issue was released in early December 2022. Watch Al's happy birthday greetings video. Read the Postcard press release. (updated 12-9-22)

DRIFTING SAND WITH JARDINES SINGLE
Al Jardine and his son Adam are guest vocalists on the new single from SF Bay Area surfpop band Drifting Sand. "Best Summer Ever" was produced by Stevie Heger (co-producer of Al's A Postcard from California) and is available digitally and on a limited-edition two-track CD single at www.driftingsand.com. (updated 8-24-22)

BEACH BOYS' SOUNDS OF SUMMER ANTHOLOGY: EXPANDED EDITION RELEASE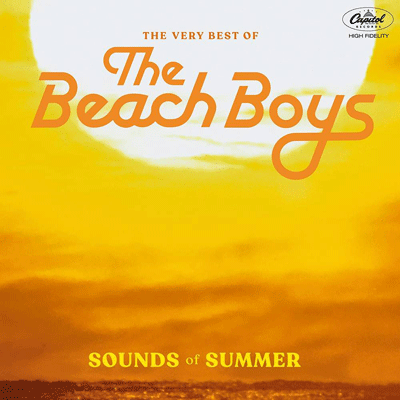 A newly expanded version of The Beach Boys' 2003 Sounds of Summer collection was released on June 17, 2022. This special 60th anniversary edition includes 24 new stereo mixes (including two first-time stereo mixes), celebrating tracks from Surfin' Safari through Still Cruisin'. The expanded SOS is available in several different formats, including digital, 3-CD, 2-LP, and a 6-LP box set on 180-gram black vinyl available in two options, standard and deluxe (with four collectible lithographs). More information. (updated 6-18-22)

60TH ANNIVERSARY PLANS ANNOUNCED
In addition to the upcoming release of the special edition Sounds of Summer sets (see item above), some other plans have been announced in celebration of The Beach Boys' 60th anniversary. New music videos for vintage songs are in the works. The next archival release will focus on the Carl and the Passions and Holland albums, to be released in the fall. The BBs will be taking part in a new feature-length documentary and a tribute special. More to be announced later. (updated 4-28-22)

BILLY HINSCHE'S WEBSITE HAS MOVED
Billy Hinsche's website, formerly at billyhinsche.com, has gone down. However, the content from Billy's site will still be available. BBFC hosted his website originally, and is now hosting a legacy site for him here. There are no sales of his videos or CDs from these pages. (updated 5-31-22)

SHE & HIM SALUTE BRIAN WILSON
She & Him (M. Ward and Zooey Deschanel) have recorded a new album of covers of songs written by Brian Wilson (and one by Bruce Johnston). The album, Melt Away: A Tribute To Brian Wilson, will be released on July 22 on Fantasy Records. Brian even makes an appearance on the album, singing on "Do It Again." (updated 5-31-22)

BRIAN WILSON ON PBS' AMERICAN MASTERS
The documentary Brian Wilson: Long Promised Road is being shown as part of the PBS series American Masters. Check your local listings for viewing dates, also available on the PBS app and on demand. (updated 6-12-22)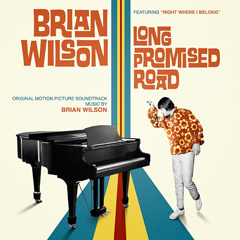 BRIAN WILSON'S LONG PROMISED ROAD SOUNDTRACK
Brian Wilson's Long Promised Road: Original Motion Picture Soundtrack will be released on CD on June 17, 2022 via Lakeshore Records. The album has already been released in digital format. Tracks include "Right Where I Belong," "I'm Goin' Home," "It's Not Easy Being Me," "Must Be a Miracle," "Slightly American Music," "It's O.K.," "Rock & Roll Has Got a Hold on Me," "The Night Was So Young," "Honeycomb," "Long Promised Road," "In My Room (Live from the Ryman Auditorium)," and "I'm Broke." (updated 4-26-22)

DAVID LEAF'S BW/BB BOOK, NEW EDITION
David Leaf's 1978 book, The Beach Boys and the California Myth, will be released in a new edition this year. The third expanded edition, now titled God Only Knows: The Story of Brian Wilson, the Beach Boys and the California Myth, will be available in the U.K. on June 23, 2022 and in the fall for the U.S. (updated 4-26-22)

MIKE LOVE AND BRUCE JOHNSTON GUEST ON LOCASH SINGLE
Mike Love and Bruce Johnston have provided guest vocals on country duo LoCash's new single "Beach Boys," which is partly based on the chorus of the BBs' classic "I Get Around." Watch the music video and the behind the scenes video. Mike, Bruce, and their band appeared with LoCash and Lorrie Morgan at the Grand Old Opry on May 27, 2022. (updated 5-29-22)

BRUCE JOHNSTON AND THE WEEKND
Bruce Johnston is a collaborator on the track "Here We Go... Again" from The Weeknd's new album Dawn FM. Bruce co-wrote and helped produce the track; he also sang background vocals on it along with Christian Love. Read the L.A. Times' interview with Bruce for more details. (updated 1-10-22)

VERY SAD NEWS: BILLY HINSCHE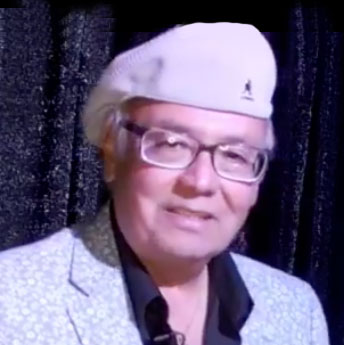 Our friend Billy Hinsche passed away on November 20, 2021, at the age of 70. He started his career with the successful pop music group Dino, Desi & Billy — the original "boy band" — with his friends Dino Martin and Desi Arnaz, Jr. in the '60s. He later became a long-term member of The Beach Boys' touring band, singing and playing keyboards and guitar in concert and on records. Billy was also a member of the extended Wilson family. His sister Annie was married to Carl Wilson for many years, and "Uncle Billy" is much beloved by the BBs' families. He was always friendly with fans, and performed a popular live-at-home show, Live From Billy's Place, during 2020-2021. He will be greatly missed by all. Our condolences go out to all the Wilsons and the extended Beach Boys' family. Memorial donations for Billy may be made to the Recording Academy's MusiCares and the Serra Retreat. Tributes. (updated 11-26-21)

NEW BEACH BOYS CHRISTMAS VIDEO
A new video has been created for The Beach Boys' Christmas classic, "The Man With All the Toys." The lyric video combines vintage photos of the BBs from the 1960s, animated with other holiday imagery. Watch it here. (updated 11-26-21)

BRIAN WILSON'S SOLO RELEASE, AT MY PIANO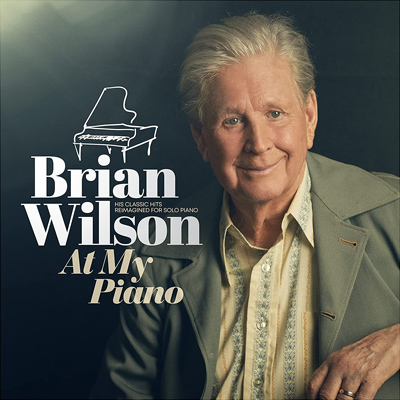 Brian Wilson will be releasing a new collection of piano renditions of songs, highlighting both his Beach Boys and solo projects. At My Piano features Brian alone at his piano, playing new versions of classics from his deep and rich catalog. Listen to the first single, "God Only Knows," here. Other tracks include "Wouldn't It Be Nice," "California Girls," "Good Vibrations," "The Warmth of the Sun," "Love and Mercy," and a "Sketches of Smile" medley. The Decca label album is set for a staggered 2021 release, depending on format: Nov. 19th for digital, Dec. 10th for CD, and Dec. 17th for vinyl. More information. (updated 11-2-21)

BEACH BOYS FEEL FLOWS BOX SET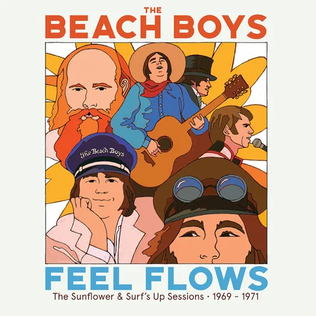 The Beach Boys' Feel Flows — The Sunflower and Surf's Up Sessions 1969-1971 box set was released by Capitol/UMe on Aug. 27, 2021. This collection features newly-remastered versions of Sunflower and Surf's Up. Feel Flows offers 135 tracks, including previously unreleased tracks, live recordings, radio promos, alternate versions, alternate mixes, isolated backing tracks, and a cappella versions, taken from the album sessions. The package includes a 48-page book, with notes by Howie Edelson, interviews with The Beach Boys and others, rare photos, and more. Formats include 5 CDs, 2 CDs, 4 LPs, 2 LPs, and digital. The set has debuted on the Billboard Top Album Sales chart at no. 9. More.


Watch the Beach Boys Feel Flows featurettes on YouTube: Chapter 1, Chapter 2, and Chapter 3. "Big Sur," "Susie Cincinnati Live 1976," "Surf's Up (A Cappella)," "This Whole World (Alternate Ending)," "Slip On Through – Alternate 1969 Mix With Session Intro" "Feel Flows (Track & Backing Vocals)" and "San Miguel (2020 Mix)" have been released as digital singles from the set. You can also stream the Feel Flows set on The Beach Boys' official YouTube channel. (updated 9-9-21)

BRIAN WILSON DOCUMENTARY, LONG PROMISED ROAD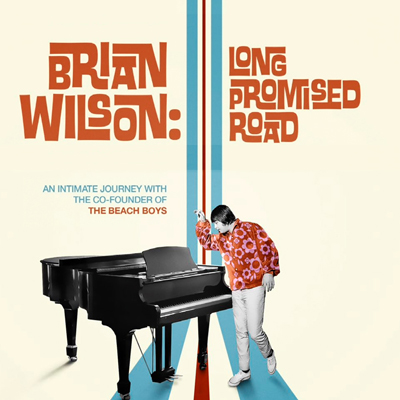 The documentary Brian Wilson: Long Promised Road, directed by Brent Wilson (no relation), was shown at this year's Tribeca Film Festival, Key West Film Festival, and the Nashville Film Festival — where it won the Best Music Documentary Feature award. The film has been acquired for distribution by Screen Media and is now showing in theaters and on video on demand. A soundtrack for the film, which includes new and previously-unreleased recordings from Brian, has been released in digital format.


The doc shows Brian and writer Jason Fine riding around Los Angeles, while Brian talks about his life and music. The film includes interviews with Al Jardine, Bruce Springsteen, Elton John, Linda Perry, Foo Fighter Taylor Hawkins, and Nick Jonas, plus an original song "Right Where I Belong," written by Brian and Jim James. Watch the film's trailer. More info. (updated 11-26-21)

CALIFORNIA MUSIC "ADD SOME MUSIC"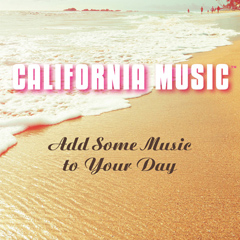 A new version of "Add Some Music to Your Day" featuring Mike Love, Al Jardine, Bruce Johnston, David Marks, Carnie Wilson, Matt Jardine, Christian Love, Wendy Wilson, Justyn Wilson, Hayleigh Love, Ambha Love, Jeffrey Foskett, Rob Bonfiglio, and Lola Bonfiglio has been released on Omnivore Recordings. Watch the video. This is the first digital single from the new album California Music Presents Add Some Music, which will benefit Feeding America (as does the single). The album will be available April 23, 2021, in digital and CD formats. More information. (updated 3-2-21)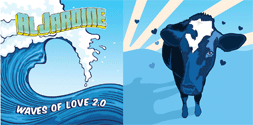 NEW SINGLE FROM AL JARDINE
Al Jardine released a new single called "Waves of Love 2.0" on February 12th, just in time for Valentine's Day. The song has been re-recorded by Al's longtime producer and songwriting collaborator Larry Dvoskin, who resides in New York. It also features one of Al's last vocal collaborations with the late great Carl Wilson. Available as a signed, limited-edition CD single and on most digital music platforms. The CD single will also contain a bonus track, "Jenny Clover."


Al says, "It's exciting to share this great East Coast version of 'Waves of Love' with my fans. Larry Dvoskin's impeccable dit-dits do me proud and there will also be a new West Coast version on my soon to be re-released solo album A Postcard from California!"


Larry Dvoskin recently interviewed Al about the new release on Clubhouse, catch the full interview on YouTube. (updated 2/22/21)

LIVE FROM BILLY'S PLACE
Billy Hinsche performed a series of shows called Live from Billy's Place, that ran on Facebook Live, 10 p.m. ET / 7 p.m. PT on Saturdays. You can find the archived shows on Billy's FB page or see a list of them on his website. Billy also uploaded his shows to his official YouTube channel (BillyHinscheOfficial). (updated 11-22-21)

ED CARTER OFFERING MUSIC LESSONS
Would you like to learn to play guitar solos in the style of Carl Wilson, play authentic bass lines while listening to your favorite Beach Boys songs, or strum along on a ukulele? Ed Carter (longtime BB's / Al Jardine's bassist and guitarist) is offering guitar, bass guitar, and ukulele lessons via Skype and Zoom, at very reasonable rates. If interested, please contact Ed on Facebook via PM or email him for more information.
(updated 11-29-20)

Archived Hotline items.
(This section updated 6/18/22)

All This Is That
BB CONTACT INFORMATION

Mail may be sent to members of the Beach Boys through BBFC:


Beach Boys Fan Club, 50 S. Emery St. #4E, Pahrump, NV 89048.
Brian Wilson may also be contacted via his message board at brianwilson.com. Additionally, Brian Wilson, Mike Love, Alan Jardine, and David Marks all have official Facebook and other social media presences.
About BBFC
The club was started by Alice, the president, in 1973, when she wrote to rock magazines expressing an interest in seeing more articles about the Beach Boys. After one of her letters was printed, several people contacted her about forming a club. Ads in Rolling Stone generated more membership; the first newsletter was published in 1976. The Beach Boys' promotional people took an interest, resulting in BBFC's becoming the official Beach Boys fan organization.

HOW TO JOIN BBFC

SUBSCRIBE: You can receive our latest newsletter by joining the club. Basic membership is $5.00 ($8.00 in U.S. funds for overseas members). This includes five issues of our newsletter (published irregularly), with special interviews, news and other information, tour dates, editorials, and a classified section, as well as email bulletins for between-newsletter news.
Send your contact information and $5 ($8 overseas) in check or money order to the Beach Boys Fan Club, 50 S. Emery St. #4E, Pahrump, NV 89048. We have provided a pdf membership form for your convenience. (You do not need to include an SASE when sending payment.)
Links
to other Beach Boys/Brian Wilson sites on the Web!
Maintained by the webteam | Last updated January 2, 2023