Christian Love:
Only Alibis

PRESS RELEASE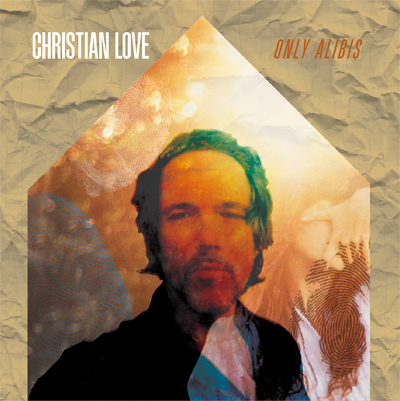 Only Albis released September 2023
Christian Love, son of The Beach Boys' founding member and lead singer Mike Love, is following in his father's musical footsteps. The singer/songwriter has just released his first full-length album called Only Alibis. The album is available in both CD and digital formats and via digital streaming services.
With a strong background in music, Christian formed his own band, called Alex's Cane, as a teenager. He fronted several other bands in the '90s and opened up for Matchbox 20 and others.
In 2005, Christian joined The Beach Boys (Mike Love and Bruce Johnston) touring band playing rhythm guitar, singing harmonies and lead vocals on such seminal hits as "God Only Knows," "Good Vibrations," and many more. In 2020, Christian started making a name for himself as a songwriter. He and Bruce Johnston co-wrote (with several other writers) the hit song "Here We Go Again," featured on The Weekend's album, Dawn FM. Shortly afterward, Christian began working on his solo album.
Only Alibis is a mixture of indie rock and pop songs. The first single off the album was "Sum Sum Summer" in December, 2022. In recent months before the release of the full-length album, Christian was joined by guitarist Elliot Easton (of The Cars), drummer Phil Jones (from Tom Petty's band) and former Beach Boys touring band member Matt Jardine to provide additional vocals, guitar, and drums to the song. The result is a rocking new version of the song. Visit ChristianLoveOfficial.org for updates. Listen to the title track.

Track Listings
Only Alibis
There's Somethin' I've Decided
Touchdown in New Amsterdam
Sum Sum Summer — New Version (w/ Matt Jardine, Elliot Easton, and Phil Jones)
We Don't Even Know What We're Fightin' For
Crazy for You
Microwave Dress
Talk About the Things
You Could Be My Girl
You Came Around
Thrown Out
Credits
Musicians in Alphabetical Order:
Yoshi Ashida — drums
Jesse Benenati — drums
Tim Bonhomme — keyboards
Gilbert Bonilla — guitar
Jake Detar — guitar
Elliot Easton — guitar
Thomas Flowers — bass
Jack Hayden — drums
Keith Hubacher — bass
Phil Jones — drums
Randell Kirsch — guitar
Jeff Kranzler — bass
Nate Light — bass
Christian Love — guitar, keyboards, bass, synthesizer, Pro Logic sound effects
Vocals and Background Vocals:
Christian Love — lead vocals
Matt Jardine — background vocals
Jeff Peters — background vocals
Other Credits:
All songs written and arranged by Christian Love.
Producers: Jeff Peters, Christian Love, and Thomas Gillmore.
Guest Artists: Elliot Easton (The Cars), Phil Jones (Tom Petty Band), and Matt Jardine (The Beach Boys Band, Brian Wilson Band).
Background vocal arrangements on "Sum Sum Summer" by Matt Jardine, Jeff Peters, and Christian Love.
"Thrown Out" produced by Thomas Flowers and Christian Love.
Recorded at Studio F in Pasadena, CA.
Creative Direction & Design: Matt Pfahlert for TheSilentP.com
Background Photo: Courtesy of Macha Sardari; Instagram: @machasardi
CD Packaging Management: Clarke Martin
Disc Production, Website, PR: Tom Martin
Maintained by the webteam • Last updated September 11, 2023